One of President Tinubu's minister designate has wondered why Nigeria is yet to have a stable foreign exchange rate.
Meanwhile, Nigeria's FX supply rose in June attracting an inflow of $1.41 billion.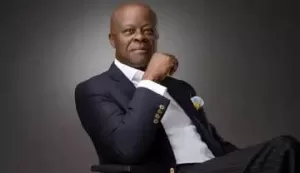 While many are heaving a heavy sigh of relief that it seems there might be light at the end of the tunnel for Nigeria's foreign exchange crisis.
As fresh data now shows a rise in FX inflows into Africa's most populous nation.
One of President Bola Tinubu's nominee for ministerial appointment, Wale Edun, has wondered why Nigeria doesn't have a stable foreign exchange rate.
Have You Read: Trial Begins Over Musk's Tweet That Cost Tesla Billions Of Dollars
Edun, whom many expect to become the Finance Minister, said:
"Nigeria, has revenue flows from oil, remittances, other non-oil exports, and financing of over $100 billion a year."
"There is no reason that there should not be a stable exchange rate."
$1.41 Billion FX Inflows
The Central Bank of Nigeria (CBN) revealed on Thursday that Nigeria attracted inflows of $1.41 billion into its currency market in June.
This development happened, after it scrapped the multiple exchange rate system that used to keep the naira artificially strong.
President Bola Tinubu's economic reform, lifted restrictions on foreign exchange trading in June.
According to CBN, the $1.14 billion came into the currency market in May before restrictions were lifted.
It also said that the June inflows came from companies and exporters.
Nigeria's currency market used to trade hundreds of millions of dollars a day before restrictions were introduced in 2017.
Foreign Investors Exit Caused FX Scarcity 
Edun, also noted that the country has faced serious dollar scarcity in recent times occasioned by the exit of foreign investors.
The scarcity of forex has made it difficult for the CBN, to settle the demand for dollars.
You May Also Like: CBN Lifts Ban On AbokiFX, NairaBet, 438 Accounts
Foreign investors and airlines are seeking to repatriate funds and money gotten from ticket sales abroad.
As a result of the shortages, some businesses and individuals have turned to the unofficial black market, where the currency is trading weaker.