The 2023 Labour Party (LP) presidential candidate, Peter Obi, has made a request from his follows, outlining the best way to celebrate him on his 62nd birthday.
According to him, he can't celebrate his birthday in a happy mood because of the deplorable state of the nation.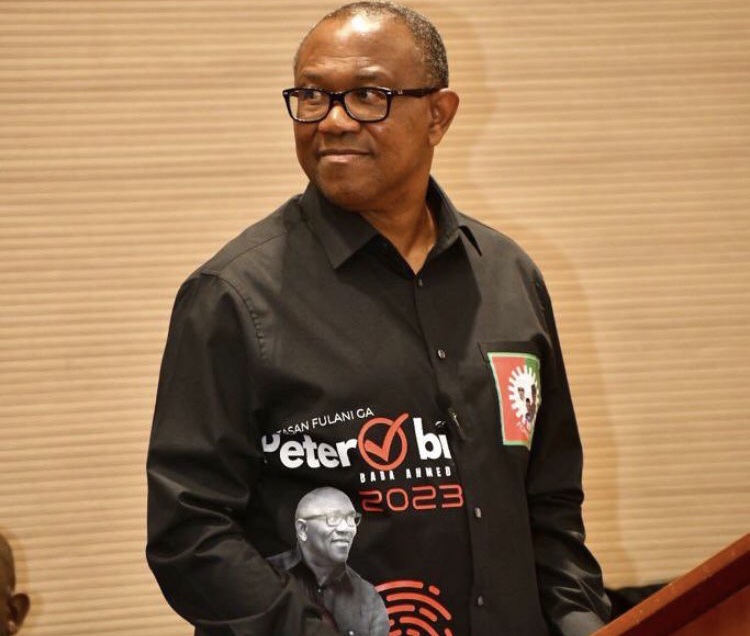 Obi said he made the decision to stop celebrating his birthday about twenty years ago and he is ready to stand by it.
Peter Obi expressed this commitment in a personally tweet, noting that he would be turning 62 on Wednesday, July 19, 2023.
To him, some of his supporters including members of the obedient family and Labour Party have been pressurising him about celebrating his birthday.
Peter Obi's Birthday Wish
However, Obi said that instead of celebrating, all those who wish to do so or give him any gift should look around them and give such gifts to those in need.
Also, the former Governor of Anambra State urged them to visit hospitals, orphanages, homes of the disabled and aged and give such gifts to them generously.
"Wednesday 19th July 2023, marks my 62nd Birthday.
No Celebration In Today's Nigeria
"While I remain immensely grateful to God for His infinite mercies, I still maintain my decision of over 20 years, that I will not celebrate my birthdays in today's Nigeria, with the current deplorable state of the nation.
"However, some friends, members of the Labour Party, and OBIdient Family and supporters have asked how they can join me in celebrating that day, and even present some gifts.
"Let me humbly and respectfully appeal to all those who desire to celebrate me with any kind of gifts, to look around them and extend such gifts to the people in need, especially in these difficult times.
"I urge them to visit hospitals, orphanages, and homes for the aged and people with disabilities, and offer them such generous gifts.
They can also visit schools of basic studies in remote areas and support them with the basic amenities they need.
The Plan
"Those who wish to do more can visit various IDP camps in different parts of the country.
"I intend to do the same thing.
"Aside from sharing my time and resources with the less fortunate people around me, I plan to raise money for schools, hospitals, etc.
"I have already said that the sacrifices for a better Nigeria must now start from us, the leaders and the well-placed.
The state of our nation must give us cause to pause and ponder. There is far too much insecurity, violence, and bloodshed.
The True Celebration
"I want to celebrate in a Nigeria that works for all and which Nigerians can be proud of.
"This, and not my birthday, is the true celebration that will be beneficial to all Nigerians.
You May Like: Akwa Ibom State University SUG President Appoints 30 Aides
"As Nigerians, we must always expand our imagination of the Possible, believing as we do that a New Nigeria is POssible. – PO"