The burden of poverty on Nigeria in the last few years has increased tremendously. According to data from 2023, the World Poverty Clock estimates that there are 71 million severely poor people living in Nigeria.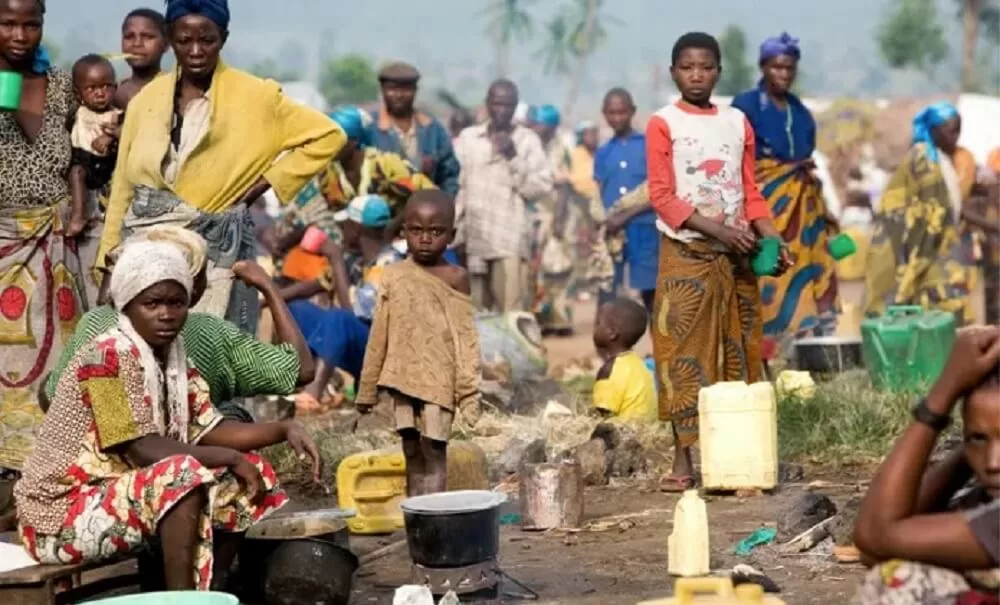 A instrument for monitoring global poverty progress is the World Poverty Clock.
Tonye Cole, an APC candidate for governor of Rivers State, cited statistics indicating that 133 million Nigerians fall into the category of multidimensional poverty, while 71 million are classified as being extremely poor.
He presented Nigeria's hunger report at the Nigeria Zero Hunger Symposium in Abuja, which was held to commemorate World Hunger Day.
Nigeria Poverty State
Also, Cole highlighted that, according to the United Nations, more than 10,000 children and 25,000 people worldwide pass away every day from starvation.
He stated that Nigeria must create a workable, long-lasting, and simple approach for eradicating poverty.
Furthermore, he emphasises the need for the nation to follow the strategy judiciously.
According to data from the National Bureau of Statistics, Nigeria has the terrible distinction of being the capital of poverty in the world, with 133 million people classified as multidimensionally poor and 71 million people living in extreme poverty as of today (World Poverty Clock, 2023).
"In other words, about 828 million people will wake up every day having no idea when or where their next meal will come from, and many will go to bed that day without eating anything.
"This is according to a 2021 UN report.
"The UN further states that of these 828 million people, 25,000 will die today, including more than 10,000 children.
Possible Means To Curb Poverty In Nigeria 
"Nigeria must design a simple, implementable, and sustainable poverty eradication model and stick to it over time".
He emphasised the causes of hunger and said that action must be taken to address these problems.
People Also Read: 'Binance Nigeria Limited Is A Scam ' – Binance CEO Declares
"Other factors that contribute to hunger, such as violence, weak government, and health-care systems, must be addressed promptly if zero hunger is to be achieved.
"These are real difficulties in Nigeria and addressing them is critical not only for hunger eradication but also for the country's overall progress.
"President Bola Ahmed Tinubu's (GCFR) government is well positioned to push the goal of strengthening democratic institutions that will yield democratic dividends to the Nigerian people," he stated.
The Global Hunger Index score for Nigeria is 27.9, according to the T200 Foundation report, but there are considerable regional differences in the score.
Yobe, with a score of 44.2, and Sokoto, with a score of 42.1, are the states with the highest and second-highest hunger index scores, respectively.
Also part of this category are Zamfara, Kebbi, and Jigawa.
These states have high rates of child wasting and malnutrition.
Here Is What Nigeria's Inflation Looks Like