The recent tension caused by the hike in fuel prices was yet to settle when a shocking revelation about the #EndSars protesters killed at Lekki Tollgate on October 20, 2020 surfaced.
Now, there is so much outrage and Nigerians are angry.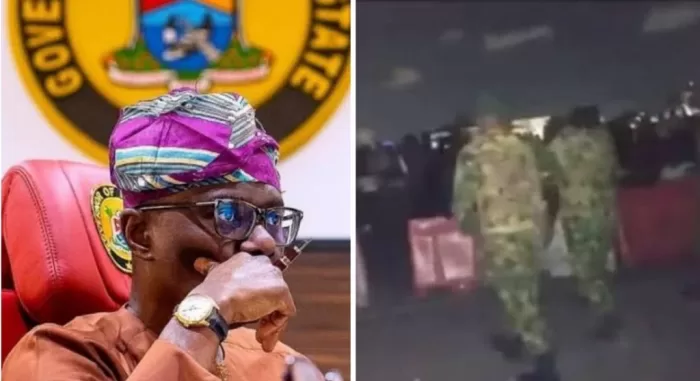 The mass burial arranged for the 103 #Endsars protesters is just like rubbing a fresh wound.
The Mass Burial
It was earlier revealed that the Lagos governor has approved the mass burial of at least 103 protesters.
These Nigerians were 'massacred' at the Lekki toll gate.
They were killed by joint forces of the Nigerian Army and the police during the October 20, 2020 #EndSARS protest.
A letter shared online and dated July 19 reveals that the state government engaged the service of Messrs Tos Funeral Ltd, a private firm, for the mass burial.
Nigerians Reaction
This revelation has sparked outrage by Nigerians.
They have taken to Twitter to express their anger and frustration.
Many are particularly upset at the Lagos State Government following the initial denial of the killings by Governor Sanwo-Olu.
See some of the reactions below.
@PIDOMNIGERIA wrote: "TOS Funerals Limited is a privately owned and family-run funeral business, established by Mrs Taiwo Ogunsola in Lagos.
"Lagos state govt @followlasg took the bodies of slain Lekki tollgate #Endsars protesters to secretly hide in that morgue for almost 3 years, then lied to us."
@SerahIbrahim wrote: "I need @jidesanwoolu and whoever runs the Lagos Govt @followlasg to explain this official document signed by Onafowote Idowu the DG PPA Lagos.
"103 Dead Bodies to be buried by TOS Funerals on a Mass Grave? #EndSARS victims was actually written on it🤦🏼‍♀️."
@General_Oluchi wrote: "The 103 dead bodies of #Endsars protesters that the Lagos State Government want to bury in a mass grave is a subtle threat to Nigerians watching the Judiciary.
"They are indirectly showing us what they are capable of — killing innocent people and hiding their bodies for years. This threat is dead on arrival!"
You May Like: "There Is No PDP Anymore, Wike Has Taken Over"- Lawmakers
"FS_Yusuf wrote: "If you ever said no one was killed at #LekkiTollGate during #EndSARS, it will never be well with you!"