Trading activities of the Transcorp Nigeria investors brought the equities market to life. John Holt topped the gainers table with major price appreciation on Monday.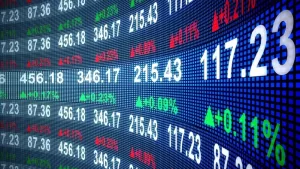 Trading activities resumed at the Nigerian Stock Exchange (NGX), with John Holt shares experiencing a surge.
Have You Read: NGX: All-Share-Index Drops As Investors Trade Over 320m Shares
At the end of the day, a total of 231,599,974 shares in 5,494 deals, with a market value of ₦4 billion were traded.
Compared with Friday, August 18 NGX trading day, Monday's data showed 57% decline in volume, 58% decline in turnover, and 7% decline in deals.
NGX All-Share Index (ASI) moved up 458.45 (0.71%) points to close at 65,202.41, while the market capitalization is ₦35.5 trillion.
Gainers
John Holt gained with a 9.66% share price appreciation at ₦1.59, as SCOA Nigeria +9.4%, BUA Foods +9.29% and AXA Mansard Insurance +6.85%, also made gains.
Losers
Tantalizers share price depreciated by 10% at ₦0.36 per share, followed by Omatek Ventures -9.09%, Red Star Express -8.57% and Jaiz Bank -7.78%.
You May Also Like: NGX: FBN, Transcorp, GT Shares Lifts Trade
Most Traded Shares
Most traded shares for today are; Transcorp Nigeria 36.8m, Universal Insurance Company 17m, Guaranty Trust Holding 15.4m and Jaiz Bank 14.5m.
Other indices that performed were the NGX Consumer Goods, NGX Main Board, NGX Pension, and NGX Insurance.