Neymar says the famed Paris Saint-Germain attack with Kylian Mbappe and Lionel Messi failed to win the Champions League as they "didn't fit in".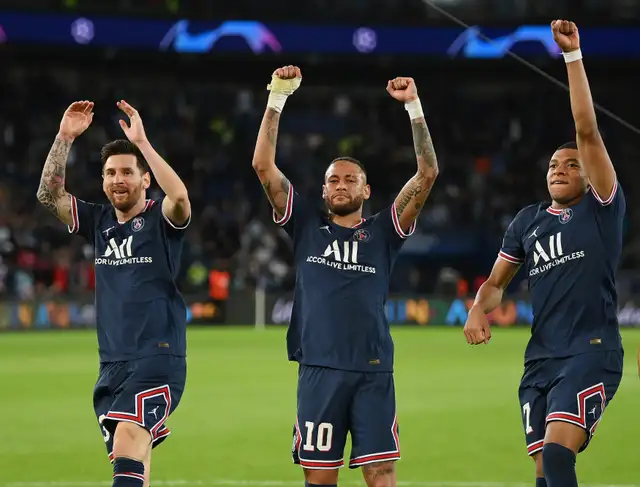 It was planned to be one of the world's deadliest attacking tridents, capable of destroying any line of defence.
The group, however, was eliminated in the round of 16 on both occasions after falling to Real Madrid and Bayern Munich during the two seasons they played together at Parc des Princes.
The trio disappointed fans with their subpar continental play, and Neymar has since spoken out about their difficulties.
"We had a very strong team. Messi, Mbappé and I are three guys who are the best in the world. We knew it, but unfortunately we didn't fit in.
"It wasn't good for us," he said in an interview with YouTuber Casimiro Miguel.
However, he insisted that they wanted to "win everything" but "football is sometimes not the right thing, the fair thing".
Despite having a contract until 2027, there have been speculation that the Brazilian might be on his way out of PSG with significant interest from the Premier League and Saudi Arabia.
However, Neymar insisted that he hopes to continue at the French capital next season and wants to play well after getting back to action following a successful recovery from his ankle injury.
Read more: Riyad Mahrez Is One Step Closer To Al-Ahli!
"I have a contract. Until now nobody has informed me otherwise.
"I want to recover well. Winning is always my goal, but I want to play well again, that's the first thing," he stated.
DIFFERENCE BETWEEN PURE WATER AND SACHET WATER: IT'S FUNNY HOW PEOPLE THINK