Oxlade, an Afrobeats star, has collaborated with Camila Cabello, an international Cuban sensation, on a remix of his international smash hit "Kulosa."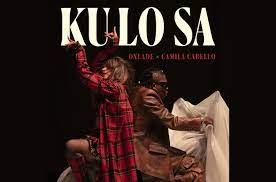 Recall that the original hit single was released on October 22, 2022. The song began to trend more after the Nigerian TikTok video creator community used the song in their videos.
The original video of this symphony performed by Oxlade at the COLORS Show has almost 50 million Youtube views.