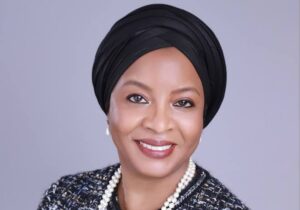 The Nigerian Investment Promotion Commission (NIPC) says it is in support of the new policy by the Central Bank of Nigeria (CBN) on limiting cash withdrawals.
The Chief Executive Officer of the NIPC, Saratu Umar, said this while speaking with journalists at an interactive stakeholders forum with Ministers, Departments, and Agencies (MDAs) in Abuja.
Umar said the policy is a positive development as it would in the long run help Nigeria leverage investment opportunities.
READ ALSO: How We Rigged Anambra Election For Soludo – Suspect Makes Shocking Revelation, Governor Reacts
The CEO said the policy would ensure adequate circulation of money in the banking sectors and would help harness growth and development in the sector.
"If the CBN is taking steps to ensure that it captures money back into the banking sector so that they can loan it to investors and other sectors, I don't think there is a problem there.
"It is actually a positive development and we should be happy that an administration has been bold enough to implement it," she said.
She stated that Nigeria has a lot of potential that could be developed but the level of resource mobilization in the country is insufficient to do so.