The brutal murder of a Divisional Police Officer, DPO, Bako Angbashim by cultists in Odiemudie community in Ahoada East Local Government of Rivers State appears to be a high security threat hence, the involvement of many security agencies.
There is no hiding place for the wicked, is one statement all security agencies in Nigeria are making right now.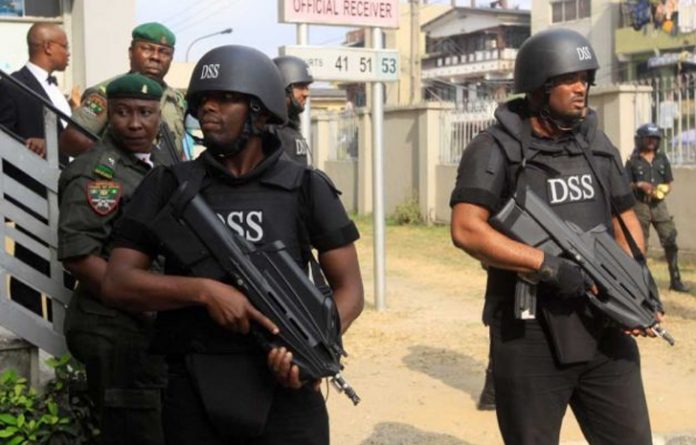 Indeed, some of the culprits will be regretting why they took the decision to murder a police officer.
Now, residents of the community may have understood the dangers involved in killing a DPO for that matter and began to flee.
They knew that the police would go to any length to smoke out the culprit.
As the hunt intensifies, operatives of the Department of State Security (DSS), have arrested the King of Akoh Kingdom, His Royal Majesty Eze Cassidy Ikegbidi.
Murder Of DPO Bako
Angbashim, a Superintendent of Police, was killed on Friday by cultists terrorising Odiemudie community of Rivers State.
Did You Miss? We Now Rely On Bribe To Feed, Police In Northeast Lament
Ikegbidi on the hills of Bako's death was suspended indefinitely by the state governor, Siminalaye Fubara, on alleged complicity in the murder.
Also, Fubara had vowed that the killers of the police officer will be dealt with mercilessly.
To him, Ikegbidi had ceded the control of his territory to a notorious criminal, David Gift, and his gang.
This has made them freely operate and carry out their criminal activities.
Interrogation
The monarch was later handed over to the State Criminal Investigation Department (SCID).
He has been under interrogation over the development in his kingdom.
According to a source, Ikegbidi was taken to his Port Harcourt home.
Also, he was taken to his palace in Ihugbogo community for a search in the ongoing investigation.