When Khadija Fairouje joined her relatives and neighbours in dragging belongings down streets covered in rocks, her face was swollen from crying.
She had lost quite a lot in the unfortunate earthquake that came without warning. 
A nation like Morocco filled with joy has been thrown into a state of mourning.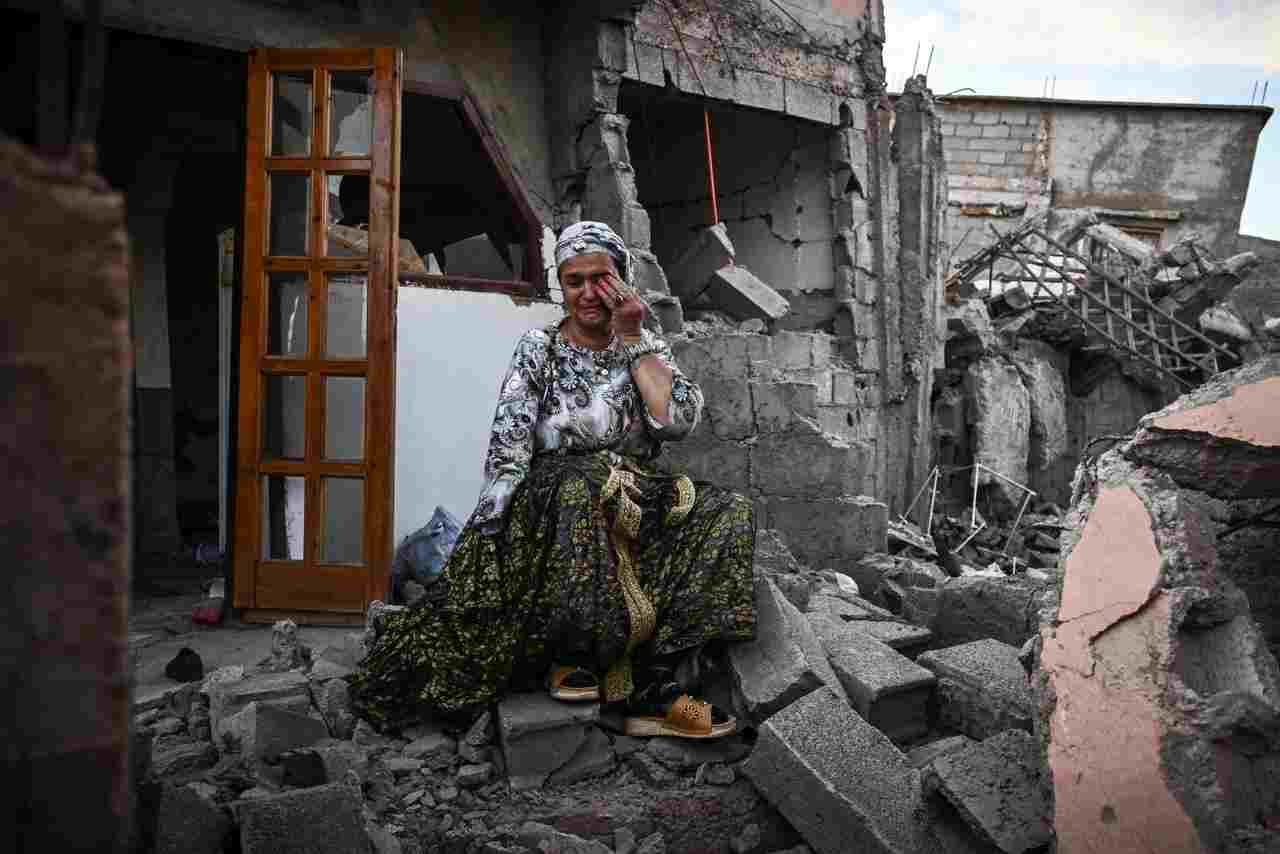 A terrific earthquake occurred in the city sending many buildings crashing with their many inhabitants on Friday.
The death and injury counts continue to rise early on Monday, as rescue crews are still digging people out of the rubble both alive and dead.
The area, south of Marrakech, was severely damaged by the magnitude-6.8 earthquake on Friday night.
Multiple Aftershocks
Multiple aftershocks continued to receive Moroccan and foreign law enforcement and aid personnel on Monday.
Also, numerous households were waiting for food, water, and electricity while steep mountain roads were blocked by enormous stones.
According to the Interior Ministry, the majority of the fatalities—at least 2,122—occurred in Marrakech and five provinces close to the epicentre.
Teams of search and rescue personnel and rubble clearance workers were out looking for dead victims and survivors with dogs.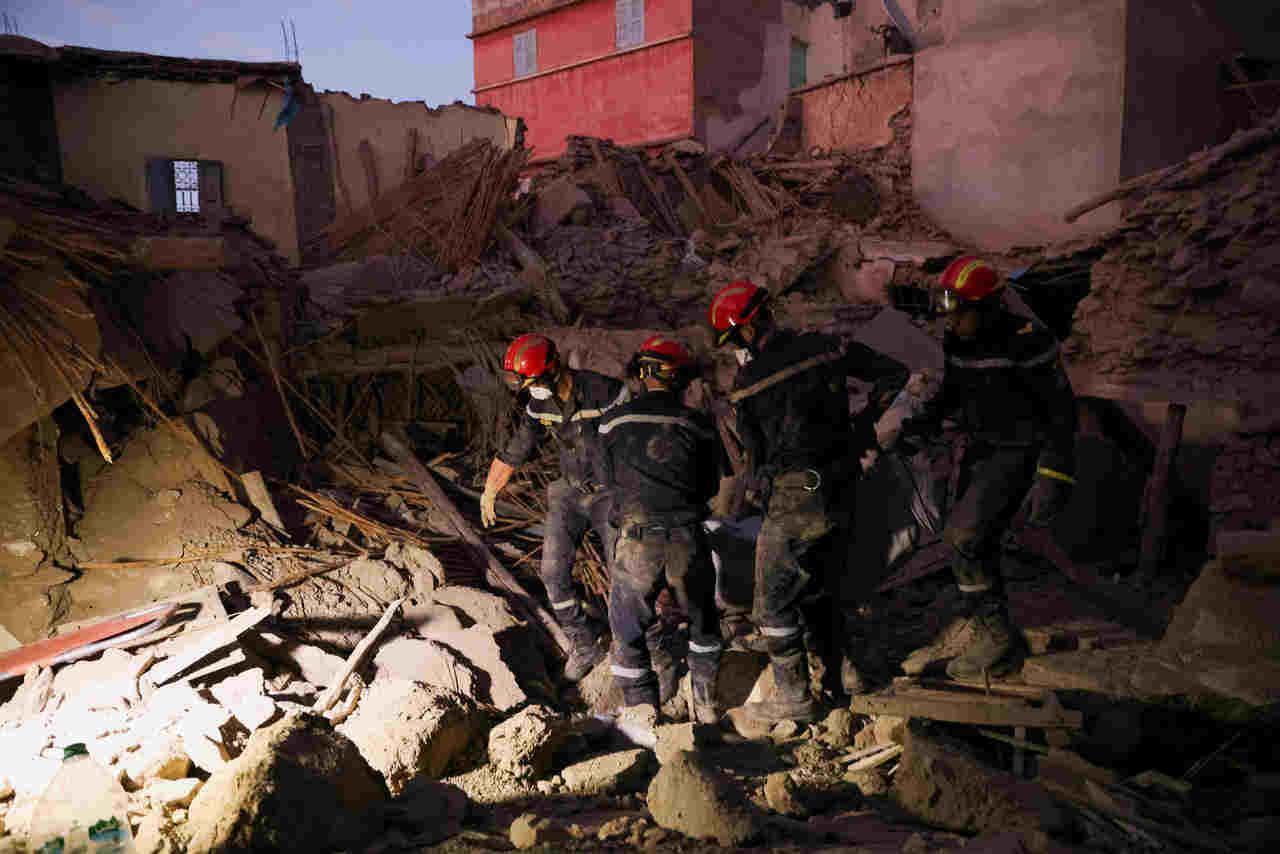 Terror In Morocco
The Friday earthquake brought down unstable structures, trapping people inside, and sending others running in terror.

The U.S. Geological Survey reports that a magnitude 3.9 aftershock occurred in the area on Sunday.
Have You Read: Moroccans Sleep In Streets As Earthquake Kills Over 2,100
While the survivors worked to recover what they could from their destroyed homes, there wasn't much time for sorrow.
Khadija Fairouje is one of the affected persons.
Less than 48 hours prior, their home collapsed while they were sleeping, taking the lives of her daughter and her three grandsons, who ranged in age from 4 to 11.
Hafida Fairouje, her sister, said, "Nothing is left. Everything fell.
Morocco Mourns 
Flags were lowered across Morocco, as King Mohammed VI ordered three days of national mourning starting Sunday.

You Should Read: Morocco Increases Jail Term For Child Rape
The army mobilised search and rescue teams, and the king ordered water, food rations and shelters to be sent to those who lost homes.
sadly, some slept on the ground or on benches in a Marrakech park.
Will It Work? How President Tinubu Plans To Solve Nigeria's Problems