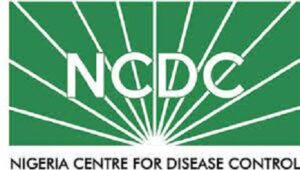 The Nigeria Centre for Disease Control and Prevention (NCDC) has announced the deployment of a Rapid Response Team (RRT) to Jigawa, Yobe, and Katsina to curb the spread of cerebrospinal meningitis.
Head of the special projects and partnerships unit at NCDC, Pricilla Ibekwe, said this on Monday during a bi-weekly ministerial meeting on the update of COVID-19 response and development in the country's health sector.
Ibekwe said the deployment of the RRT followed a notification by the State Government on rising cases of suspected cerebrospinal meningitis which is an acute inflammation of the membranes covering the brain and the spinal cord.
The infection is said to be a serious one that can lead to death if left untreated and it remains a major public health challenge, affecting countries in the African meningitis belt, including 25 States and the Federal Capital Territory in Nigeria.
READ ALSO: 'They Are Hoarding It' — 7 Days To CBN Deadline, Nigerians Can't Find New Naira Notes
According to Ibekwe, the preliminary reports were of 117 suspected and 12 confirmed cases, with a case fatality rate of 27 percent from EPI week 49, of 2022, and EPI week II of 2023.
"We have also provided commodities. On the other hand, due to the proximity of Jigawa to Yobe and Katsina states, We have also deployed RRT members to Yobe and Katsina to assess, improve on the level of preparedness and to conduct active CSM case finding for early detection of cases already exist," she said.
She urged Nigerians to avoid overcrowding and ensure adequate ventilation in the home, to curb the spread of the infection.
READ ALSO: We Are Not Preparing For Olympics — Shettima Speaks On Tinubu Health Concerns 
"Cover your nose and mouth with a disposable tissue or by blowing into the elbow when sneezing or coughing. Wash your hands frequently, especially after coughing or sneezing. Visit a health facility if you have a sudden high fever or neck stiffness for diagnosis and treatment," Ibekwe advised.