Courage is what you will call it if you follow what President Bola Tinubu is now saying about his 'subsidy is gone' declaration.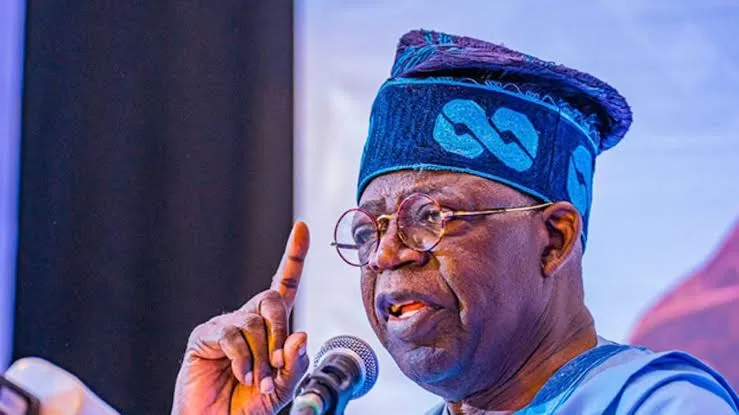 Things had changed drastically for Nigerians from May 29, after the new president gave his inauguration speech.
But Nigerians are getting to know that that the President had added the subsidy removal part while standing on that podium.
According to Tinubu, his inauguration address on May 29 did not include removal of petroleum subsidy.
Tinubu told Nigerians in Paris, France, on Friday on the sidelines of the Summit on New Global Financing Pact.
"Some countries were bleaching us," the president said of the subsidy elimination.
"Making a few smugglers wealthy, courage was absent. But God provided me with the opportunity.
"I was almost sick with joy when I was declared the winner. A few pals came to see me.
Read Also: Nigeria Needs A Thriving Economy – Moghalu
"So I asked; you asked me to bring this trophy, this victory, what are you going to do with it?
"I won. We must change Nigeria with it.
Filled With Courage 
"And then Wale Edun and company began debating, putting my speech together without the subsidy question.
"When I got to the podium, I was filled with courage and declared that the subsidy was no longer available.
"Until I called NNPC, they thought it was the greatest joke ever.
"We're sick of enriching a few people, feeding smugglers, and subsidising our next-door neighbour."
The President was apparently talking about Cameroon, which shares border with Nigeria.
A few days after he removed subsidy, some commercial motorcycle riders in Cameroon staged a protest.
Also Read: Cameroon Motorcyclists Protest Tinubu's Fuel Subsidy Removal
They were not happy that the fuel from Nigeria which come to them at a cheaper rate was no more flowing in.
The removal of subsidy had clogged that leakage and the major beneficiaries, the motorcyclist protested. .