Ejimakor tweeted that Tinubu does not have to wait for the Supreme Court to free the IPOB leader.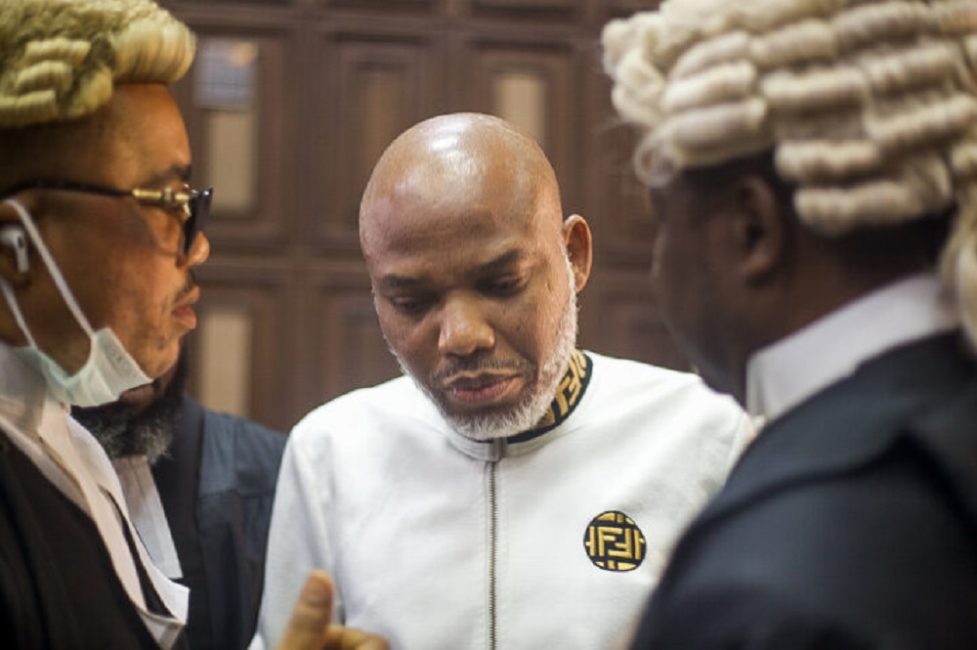 Aloy Ejimakor, Special Counsel to Nnamdi Kanu, leader of the Indigenous People of Biafra, IPOB, on Sunday urged President Bola Tinubu to right the wrongs committed by his predecessor, ex-President Muhammadu Buhari.
Tinubu, according to Ejimakor, should right Buhari's wrong by freeing Kanu.
He emphasised that the president had the authority, under the constitution, to halt any criminal trial.
"Under the Constitution, the AGF (in practice: the President) has the power to halt any criminal trial. Ejimakor said.
Read Also: Climate Change: Adopt Agric Insurance Policy, IFAD Tells Farmers
"So, President Tinubu doesn't have to wait for the Supreme Court to undo the grave injustice (rendition) done by his predecessor by releasing Mazi Nnamdi Kanu @officialABAT."
Kanu has been imprisoned since his capture and repatriation from Kenya two years ago.
The IPOB leader was apprehended because of his advocacy for Biafra's independence.
Despite court orders, the Nigerian government has refused to release him.