Luis Suarez will not be joining Lionel Messi at Inter Miami any time soon, with Gremio considering that transfer "soap opera" to be over.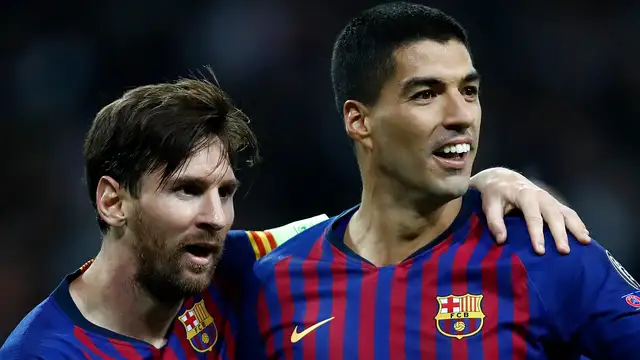 The iconic Uruguayan striker has sparked significant speculation about his future, with some suggesting that he could become the newest star addition to MLS club Inter Miami.
Messi, Busquets, and Alba, his old Barcelona teammates, have already arrived in Florida.
Suarez is, however, under contract in Brazil through to the end of the year – and that agreement is expected to be honoured.
Gremio coach Renato Portaluppi told SporTV when asked about the Suarez rumours:
"I've been talking about that Mexican soap opera, but that Mexican soap opera ended yesterday.
"Without a doubt, it's a peace of mind for him, for the club and for the fans. He'll stay with us until December.
"His presence is very important on and off the field.
"He has helped us a lot and I hope he can continue to help us."
Read more: Anthony Martial Given Hope Of Man Utd Stay
However, Suarez, who is now 36 years of age, linked up with Gremio in December 2022 on a two-year contract.
He has hit 16 goals for the Brazilian outfit through 31 appearances, with the veteran former Liverpool and Barca striker showing no sign of slowing down.
DIFFERENCE BETWEEN PURE WATER AND SACHET WATER: IT'S FUNNY HOW PEOPLE THINK