Amid recent panic buying of fuel, the Independent Petroleum Marketers Association of Nigeria (IPMAN), has assured the masses that the pump price of fuel will not be hiked.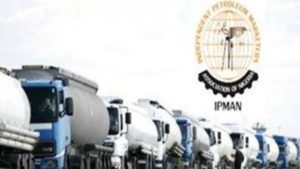 Nigerians have been urged to calm down and stop the rush to buy and keep fuel at home as the pump price of fuel will not increase.
IPMAN Debunks Rumours
The chairman of the south-west branch of IPMAN, Dele Tajudeen, assured the ordinary citizens of Nigeria that the association has no plans to increase fuel price to ₦700 per litre.
Tajudeen dismissed the news with a wave of the hand while describing it as mere rumours.
Read Also: Game Changer! IPMAN To Roll Out CNG As Alternative To Fuel
According to the IPMAN boss, the increase in the foreign exchange rate is not enough reason for the pump price of fuel to increase to ₦700 per litre.
Recall that the pump price of fuel surged from ₦189 to above ₦500 per litre in June, after subsidy was removed by President Bola Tinubu.
Nigerians, were already beginning to adjust to the situation, until a report emerged just last week that fuel marketers were planning to increase the price of fuel to ₦700 per litre.
We Are Selling In Conformity With NNPC's Directive
However, Tajudeen, urged Nigerians to dismiss the misleading information and avoid panic buying because of the dangers inherent in such an action.
Furthermore, IPMAN chairman said: "If we look at the price from NNPC retail limited, which is an integral part of NNPC limited, they have more advantages than independent marketers and major marketers.
"So, it was the retail price that they announced [and] they have never given a specific price to the independent marketers.
Increase In FX Rate Will Not Affect Fuel Price
"However, having read what some papers are publishing, I want to reassure the people of Nigeria that it is just speculation, not a reality."
"The price cannot go to ₦700 as we speak, because even if the foreign exchange (FX) is ₦700 or ₦800 that is not a reason for the price of petrol to go from ₦500 to ₦700."
Tajudeen, also, took time to explained why the current prices of fuel varies across the states and regions.
"If you are moving products within Lagos the price may not be more than ₦300,000 but if you are moving up to Ibadan or there about it could be as much as ₦500,000.
If you are going to Ilorin, it could be as high as ₦700,000, which would account for the difference in prices.
Fuel Selling In Lagos Between ₦515 to ₦520 per litre
"I want to say with all sense of authority that as of today within Lagos metropolis nobody should sell more than ₦515 to ₦520 per litre.
"Though NNPC has given us the price, the reality of it is that we buy from the market; because NNPC limited is not the only source for our product, we get it from private depots.
"So, whatever we buy is what we put on our own margin and sell.
"But as of today, the highest you can get anywhere should be around ₦550; Lagos, ₦510 per litre, Ogun State between ₦500 and ₦520."
Read Also: Fuel Scarcity: "Nigerians Should Be Ready To Buy Fuel At Any Price" – IPMAN
Watch the video below and learn helpful safety tips.