Nigerian motorists should prepare to convert their Premium Motor Spirit (PMS) consuming vehicle for cheap Compressed Natural Gas (CNG) consumption in the coming days.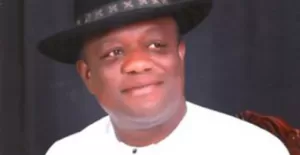 The game changer for transporters seems to have arrived, with the Independent Petroleum Marketers Association of Nigeria (IPMAN), revealing it has found a cheap alternative to fuel.
IPMAN said that plans are in top gear to roll out Compressed Natural Gas (CNG) as a very cheap alternative to fuel before the end of June, 2023.
Read Also: Release ₦250bn Gas Intervention Fund, IPMAN Tells FG
The national president of IPMAN, Chinedu Okoronkwo, made this revelation when he said "the association is 90% ready to roll out Compressed Natural Gas (CNG) as an alternative fuel".
What Does This Mean For Nigerians?
Motorists and transporters can now heave a sigh of relief from the unhealthy spike in the price of fuel in Nigeria after subsidy was removed by the government.
According to IPMAN, CNG would sell for between ₦100 to ₦110 per litre before the end of June."
How Would This Help Nigerians
Okoronkwo, believes "that CNG would help reduce Nigeria's energy consumption cost."
He said, "by simply doing this, we are bringing relief to a lot of families in the country.
"We are going to use our natural energy, CNG, to power vehicles, generators, and even cook".
Read Also: IPMAN Set To Embark On Strike Over Outrageous Fuel Pump Price
The alternative fuel is expected to reduce the country's exposure to fuel imports as natural gas would be imported instead.
Meanwhile, CNG-powered cars have started gaining attraction nationwide due to increased awareness about their efficiency and affordability.
So if you have a fuel consuming vehicle you should start planning how to convert it to a CNG consuming vehicle.
One thing we have seen is that the situation in Nigeria is making professionals leave the country in large numbers.
Watch video to see what we found.