Nigerian singer and songwriter, Ayodeji Balogun popularly known as Wizkid is currently having the time of his life.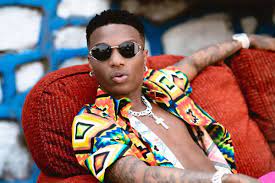 Following his mother's death in August and burial in October, 2023 announced on social media that he would be going on a break in his music career for four years.
The songwriter has been seen in videos going to visit high profiled individuals who graced his mother's burial.
Last weekend, Wizkid was seen in a club with Kunle Afolayan spraying bundles of cash.
Also, he has been seen having fun in Lagos clubs with dignitaries while spending millions of naira.
However, it seems the superstar has other fantasies he has been longing to satisfy. Some of which includes acting in movies
Earlier today, on his Insta story, he made it known that he is enjoying his break and may extend it to 6 years.
"I told you people that I want to be acting film. I just want to be kissing and shooting guns in movies. That's all!"
Additionally, Wizkid said he will be the one to pick the people he will act movies with saying all those sending him a private message should stop.
Also Read: Videos And Pictures From Wizkid's Mum Burial
While some applauded him for taking a break to focus on himself and loved ones, others believed his latest "behaviour" may be a case of depression he could be passing through as a result of the loss of his mother.
What do you think?
How To Become A Successful Music Producer