In an economy like Nigeria's, small businesses are the livewire, but the government, through some 'ill-thought-out' policies without palliatives, could turn off their lights. In fact, rather than grow, many small businesses have folded up.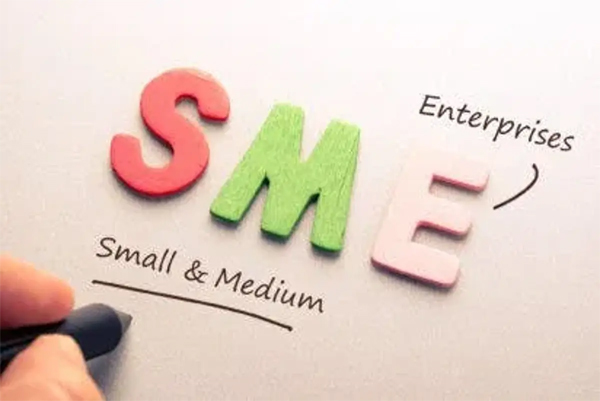 Indeed, the year, 2023, is one that many small businesses in Nigeria will never forget.
While the hardship increases, with the prices of goods and services going up, people are seeking ways to grow small businesses.
We have here some experts' recommendations that you should try if you have a small business you want to grow.
Solomon Aderoju is the former chairman of the Nigerian Association of Small and Medium Enterprises (NASME), Lagos State chapter.
He has a piece of advice for you.
While he acknowledges that there are things that the government should do, he also believes the business owner should play his or her own role.
1.  Reduce Overhead Cost
He stated that small businesses should strategise, cut their overhead costs in order to stay afloat.
Look at your costs critically and see what you can take out for now. Managing cost is one way to save money and plough it back into your business.
2.  Collaborate More
Now, more than ever before, small business need collaboration and sharing of resources. You can share office space with someone to save cost of rent which is going up.
The former chairman of Lagos State NASME says Business Management Organisations (BMOs) in the country to collaborate and work together in their advocacy projects in order to achieve greater results.
3.  Explore Exportation
You see, one of the very things Nigeria is pushing now is exporting its products. This is one way the value of the Naira will improve.
As a result, every small business in Nigeria must begin to think of ways to export their products.
Indeed, to grow small businesses you should explore the possibilities of exporting your products by taking advantage of the African Continental Free Trade Area (AfCFTA).
You May Also Like: Debt Profile: Nigeria Owes IMF, AfDB, Others $20.8bn -DMO
4.  Speak Out
Motivational speakers will say that a closed mouth is a closed destiny. Indeed, in Nigeria, if you are doing business, you must learn to speak out when the conditions are not favourable.
The government will not know what you face except you speak about it.
5.  Be Visible Online
This cannot be overemphasised. The internet offers you more opportunity to show people your products and services.
If you are yet to explore the market that is booming online, you should begin to think of the best way to showcase your products online.
People in other parts of the world will only be visible to people outside of your location if you put it online.
In the video below, you will find a few things about President Tinubu's palliative to small businesses.
Experts gave their opinion on whether it will thrive or not.