Actress Eniola Badmus has spoken up after the TikToker, Okoye Blessing Nwakego, was sentenced to jail.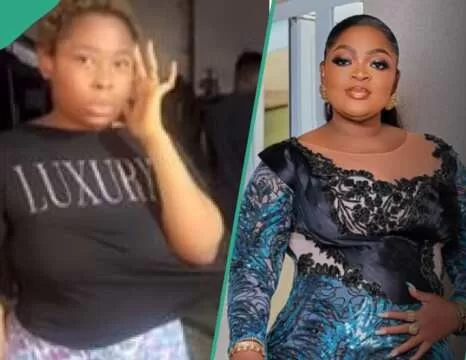 Badmus had reported Blessing to the authorities for accusing her of being a pimp, and Blessing was found guilty of cyberstalking.
The Federal High Court in Lagos sentenced Blessing to three years in prison, but she has the option to pay a fine of ₦150,000 instead.
In a post on Instagram, Eniola Badmus raised the question of why people defame others without having any facts or evidence.
View this post on Instagram
She shared her own experiences of being body-shamed because of her plus-size figure and facing online trolling for her political party choice during elections.
Eniola emphasised that celebrities are also human beings, and while she usually ignores negative comments, the recent defamation incident compelled her to set an example for others by taking legal action.
Here's another great read for you: Eniola Badmus, Other Movie Stars Shun Funke Akindele's Campaign