The DSS and NCoS officials fought in court on Tuesday over custody of Emefiele, and the drama drew condemnation from Nigerians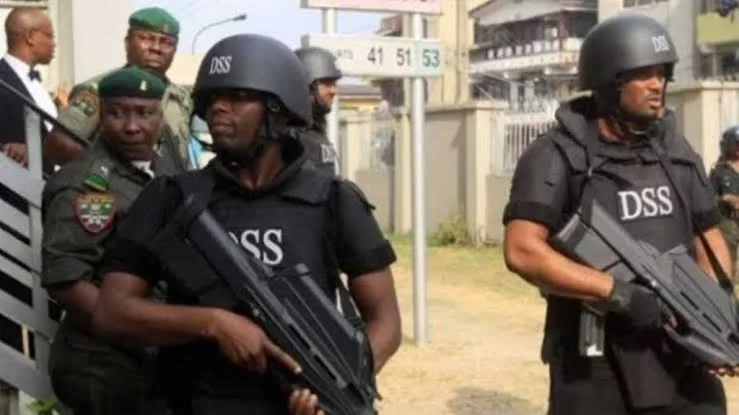 Justice Hamza Muazu has dismissed an application filed by the Department of State Services (DSS) to detain Godwin Emefiele, a former CBN governor, for 14 more days.
Muazu, presiding over an FCT high court in Abuja on Thursday, denied the DSS this request for lack of jurisdiction and deemed it an abuse of court processes.
The DSS argued that it had come to learn of new evidence, and used this as a ground for its application.
The secret police filed its application on Wednesday and appeared in court on Thursday.
Also Read: DSS, Prison Officers Fight Dirty Over Emefiele's Custody [VIDEO]
Speaking on jurisdiction, Muazu cited sections 293 and 296 of the Administration of Criminal Justice Act, which state the exclusive right of the Magistrate Court to grant detention orders.
Victor Ejelonu, the DSS counsel, then withdrew the application.
The DSS' move came two days after its officials wrestled with officials of the Nigerian Correctional Service (NCoS) in a federal high court, Ikoyi, Lagos, over custody of Emefiele.
The agency released a statement on Wednesday to say it did not break any laws, but some Nigerians have described it as an abuse of power and disregard for the judiciary.