In response to Mohamed Bazoum's communications with foreign heads of state and international organisations, the military has declared that it will charge him with high treason.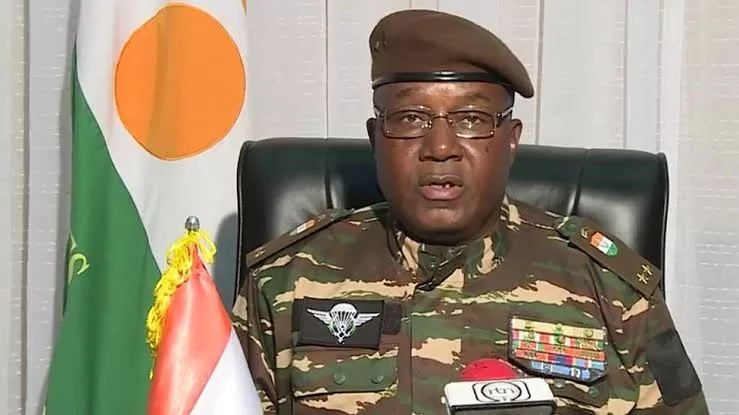 Military Prosecution 
Reuters reports that Colonel Amadou Abdramane, a spokesman for the Junta, in a statement read out on state television late on Sunday claimed that the military authorities had "gathered the necessary evidence to prosecute the ousted president for high treason and undermining the internal and external security of Niger".
On August 10, West African leaders intensified their criticism of the coup leaders in Niger and called for the deployment of a regional standby force to help the country regain democracy.
People Also Read: Niger Coup: DHQ Orders Service Chiefs To Compile War Items
Since late last month, when Bazoum was overthrown in a coup d'état by the presidential guard, the Niger Republic has been plunged in a political crisis.
ECOWAS Sanction
ECOWAS responded days later by enacting sanctions and issuing an ultimatum to the ruling military junta: stand down within a week or face a potential military intervention.
That deadline came and went on August 6, without any change in the political situation.
ECOWAS leaders have said their preference is to find a diplomatic solution to the crisis and would send in troops as a last resort.
However, the leader of the Niger Junta, General Abdourahmane Tchiani has agreed to explore diplomatic dialogue.
Tchiani made this statement on Saturday during a meeting with the Nigerian intervention team, which was made up of Islamic experts and was headed by Bala Lau, the organization's national chairman.
According to the Prime Minister of the Niger Republic, Ali Zeine, it was learned that Tchiani was prepared for a conversation and expressed the hope that the discussions with ECOWAS would happen soon.
Niger Coup: Best Decision Tinubu Should Take, Being Head Of ECOWAS