The Central Bank of Nigeria (CBN), has implemented a few policies to stabilize the local currency but has not succeeded thus far.
They claimed it is not planning to introduce any new Naira policy that would crash the FX dollar exchange rate to ₦1.25.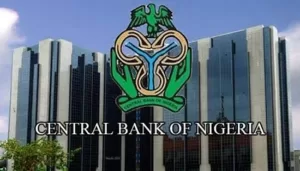 On Wednesday, September 13, 2023, the deputy governor of the Central bank of Nigeria (CBN) Aisha Ahmad clarified issues surrounding a viral rumor.
According to Ahmad, the CBN, was not planning to introduce a new Naira policy that would crash the FX dollar exchange rate to ₦1.25.
Have You Read: Nigerians Prepare For A Bumpy Ride – Ex-CBN Dep Gov
She made the statement while reacting to an online report that suggested the CBN was considering a new FX policy to anchor inflation expectations, facilitate easier conversion to major currencies.
She also said there are no plans from CBN to eliminate higher denomination notes with lower purchasing power.
Meanwhile, the CBN via its X (formerly called Twitter) handle, has denied the report saying it is false and should be disregarded.
It said, "The CBN would like to bring to your attention that this attached message currently circulating on social media is false and should be disregarded".
Despite Efforts To Tame Naira, It Remains Volatile
The CBN has implemented several policies aimed at reforming the foreign exchange (FX) market, particularly since President Bola Tinubu assumed office at the end of May 2023.
These policies include lifting restrictions on deposits into domiciliary accounts and unifying multiple exchange rate systems, which has led to the devaluation of the Nigerian Naira.
As a result of these changes, the price of the dollar in the investors' and exporters' (I&E) window of the official market has increased from ₦461.50/$1 on June 13 to ₦742.10/$1 as of the time of this report.
Ahmad said, "Though the exchange rate has shown some volatility, depreciating from ₦435/$1 in May 2023 to ₦763/$1 as of July 11, 2023 and ₦780/$1 as of July 20, 2023."
You May Also Like: Acting CBN Governor In Trouble Over Failure To Declare Assets
"Stability is expected over the medium term as efforts to ramp up export proceeds intensify, alongside anticipated decline in demand of imported refined petroleum products."
According to her, "Stability of the exchange rate is particularly important due to its strategic role in anchoring investor confidence and passthrough to domestic prices."
"Ongoing efforts to boost foreign exchange supply should therefore be strengthened as a more sustainable approach to stabilizing the foreign exchange market."