There is a school of thought that believes that when the economy is hit with inflation, it is difficult to save for the future.
This is so because what is available may not suffice for the present, not to talk of the future.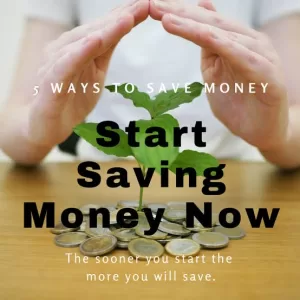 With what is going on in the country at the moment, saving might be a herculean task.
Not everyone knows strategies to employ in order to make saving for future purposes an easy task.
The economy of most countries around the world is facing a serious challenge as a result of high inflation.
Have You Read: "Teach Elected Office Holders Personal Finance" – Fakrogha
Salaries have remained constant yet the prices of food commodity in the nation keeps rising over the last few months.
However, it is imperative that we learn how to save up for the rainy days regardless of the country's present economic situation.
In this article, we will take a look at four ways you can save effortlessly as savings is the first step to wealth creation.
Live A Debt-free Life
Debt has thrown people in depression, so stop incurring debts.
However, if you already have debts to pay, simply enter into agreement with your creditor to pay back instalmentally if you don't have the means of paying back fully at once.
After this, limit or stop borrowing money.
Try to live within your means while working to increase your earnings.
Cut Down On Excessive Food Budget
You must be intentional about the amount of money you spend on food.
Create a list of only important food items and groceries you need weekly, monthly.
Also, you can team up with friends, family and neighbors to buy food items in bulk and share as bulk purchases are often cheaper.
This will help you save more.
Automate Your Savings Process
Because it may be difficult for you to intentionally save money yourself, if you are a salary earner, you can enter into an agreement with your HR officer.
Tell your HR to pay a percent of your salary into your retirement account.
Also you can use fintech saving apps to build a savings culture by enabling the auto save option on them to make a deduction on your bank account daily, weekly or monthly.
Reduce Energy Cost
Another way to save is to reduce your energy cost.
If you own a car, you may need to use public transport sometimes and not drive your car except you have a special occasion to attend.
You May Also Like: Personal Finance: See Tips For Coping With Money Anxiety
By so doing, you will cut down on fuel, repairs and maintenance expenses.
In general, if you want to save more than before, focus more on your needs and do away with reckless spending or impulse buying.