A video showing the terminal 'C' managed by Port and Cargo Limited at the Tin-Can Island of the Nigerian Ports Authority (NPA) up in flames, with cargoes worth millions of Naira being destroyed, has surfaced on the internet.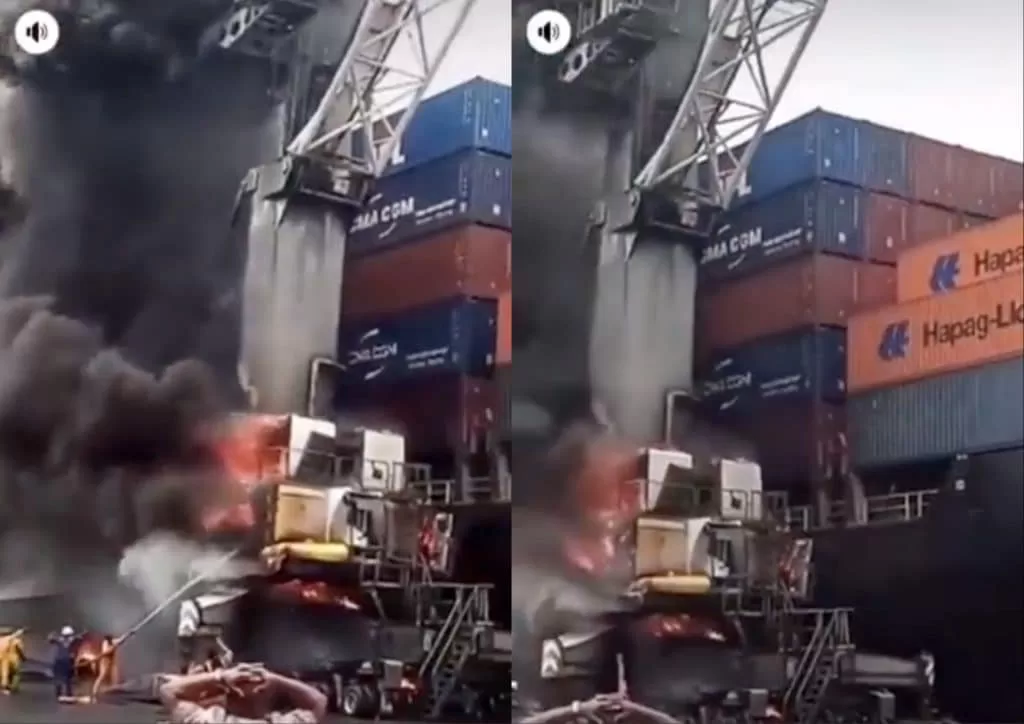 The incident occurred on Thursday, July 20.
Although, details on the cause of the fire mishap are still sketchy, it was gathered that emergency responders appeared at the scene to battle with the fire.
Meanwhile, every attempt made to speak with the management of Port and Cargo proved abortive as of the time this report was filed.
Watch video below;
https://twitter.com/alexigwe15/status/1682265917022175233?s=46&t=h-cTCoQ6kLsOkUuR9Nfbag
Read Also:Oil Marketers Officially Increase Fuel Price To ₦617/Litre