The Benue State Governor, Hyacinth Alia, has vowed that no amount of propaganda and fact-twisting from the opposition can stop his government from the ongoing asset recovery of the state.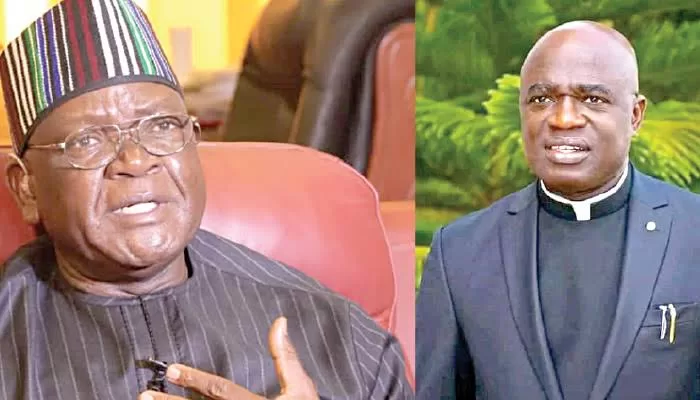 He claims this is so because he has entered a covenant with the people of Benue State.
Alia fought many obstacles to become the governor of Benue State, he even turned his back on the alter.
The people of Benue State gave him their full support because of the sacrifices he made.
Hence, Alia is not only concerned about the growth of the state, he is also determined to recover everything that was stolen from them.
Assets Recovery Committee
The Assets Recovery Committee set up by the state government on Tuesday began their work by ransacking a private automobile park.
The park is owed by the former state governor, Samuel Ortom.
In that operation, the committee recovered 20 cars suspected to belong to the state.
The governor of the state, hailed the move and emphasised that that his administration would do everything possible to recover the state's "stolen' assets.'
Alia spoke in a statement by his Chief Press Secretary, Mr. Tersoo Kulabon, on Thursday.
He said stolen assets are being recovered by the Assets Recovery Committee.
The Covenant
Also, Alia noted that no amount of propaganda would stop the ongoing recovery of Benue property allegedly stolen by officials of the immediate past administration.
He is confident because the people of the state are behind him.
Furthermore, the governor's aide in the statement claimed that Alia entered into a covenant with the Benue people.
"No amount of propaganda by the People's Democratic Party would stop the committee from doing its job.
"My administration will use every lawful means to recover all assets belonging to the State.
"What Ortom and his media men must know is that we are focused and determined to use every lawful means in recovering stolen assets.
"Benue people are solidly behind the government and its mission to recover the assets.
You May Like: Release Emefiele Or Charge Him – Judge Orders DSS
"The Assets Recovery Committee is on course.
"No amount of media facts-twisting and lie-peddling will stop it from carrying out its mandate."