Barcelona women's team's captain, Alexia Putellas, spoke out after being presented with the Medal of Honour by the Catalan Parliament on Wednesday.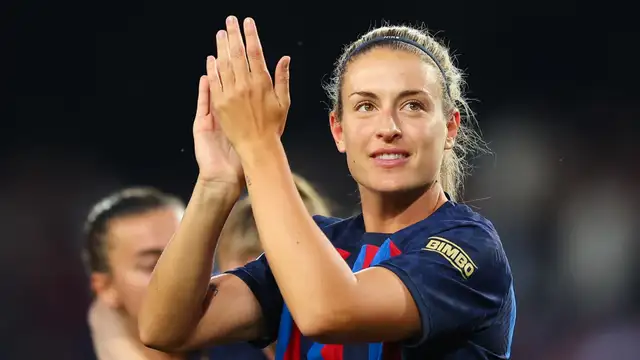 The Catalan Parliament honoured Barcelona's women's team after a highly successful season as they won the Primera Division and UEFA Women's Champions League, missing out on only the Copa de la Reina after they were disqualified for fielding an illegible player in their 9-0 aggregate win over Osasuna in the Round of 16.
In her acceptance speech, Putellas urged officials to act with "courage and leadership" in order to eradicate "abuse" and a lack of respect for the women's game.
The World Cup champion cited the Luis Rubiales scandal, in which the head of the Spanish football federation (RFEF) resigned after kissing Putellas' team-mate Jenni Hermoso, as evidence that attitudes need to change if the women's game is to progress.
Passion
"We feel passion for our job, that of being soccer players.
"We are here to stay, to help those who will come because there is still a long way to go," the 29-year-old said at the ceremony.
"These days we have seen it with the serious situation that we are experiencing with the RFEF.
"The changes that we are requesting so that no woman, both inside and outside of football, never again has to experience situations such as lack of respect or abuse.
"We need consensus, courage and leadership from the institutions please and that is why we will not stop here, we will join those who have fought before us.
"We will join together for the effort we make every day and we will join all the girls and boys who today dream of being like us.
"However, we will not fail you, long live women's sport and long live Barca."
Read more: Luis Rubiales Resigns As RFEF President 
England boss Sarina Wiegman has previously emphasised the significance of recognising Spain's players after the Rubiales scandal overshadowed their accomplishments in the World Cup.
Rubiales maintains that the kiss was consensual and has refused to apologise, but Hermoso disputes this and has filed a complaint with the office of the national prosecutor.
Digital World: Nigerians Performance On Digital Platform