Governor Babagana Zulum of Borno State has approved an ₦80 million grant to Guwori Islamic Academy in Jere Local Government Area of the state.
Zulum donated the sums to support the school's facilities, teachers' welfare and learning environment.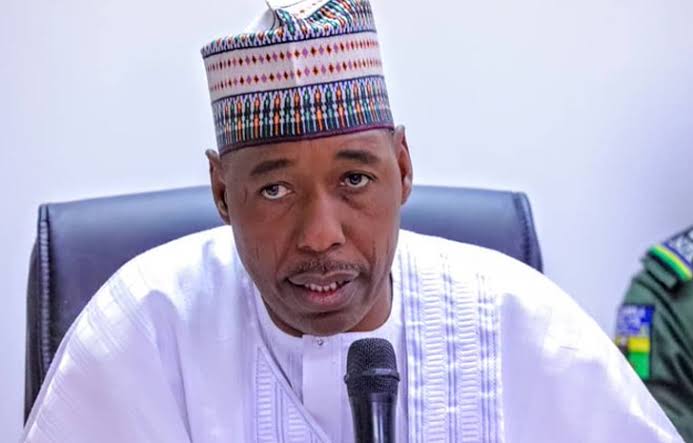 Zulum who announced this on Sunday at the graduation ceremony of the school, said the gesture would enhance education opportunities to vulnerable children.
He said the money would support provision of educational facilities, improve teachers' welfare as well as provide enabling teaching and learning environment in the school.
"I am highly impressed with what I have seen here today. Students' performance is quite encouraging.
"As a government, we are ready to support our children to receive good education (formal and non-formal).
See Also: Ex-Pakinstani PM Handed Three-Year Jail Term
"I, therefore, announced ₦80 million grant to the school.
"Each year, we will release ₦20 million to complement payment of teachers' salaries and other expenses.
"I will issue the first cheque of ₦20 million to the school management tomorrow (Monday)," he said.
Zulum also doled out ₦4.1 million to 23 graduating students and 12 others, who memorised the Holy Qur'an.