On Thursday, ECOWAS announced its decision to activate standby troops to restore peace in Niger if all else fails, and this move has caused tension across the Sahel.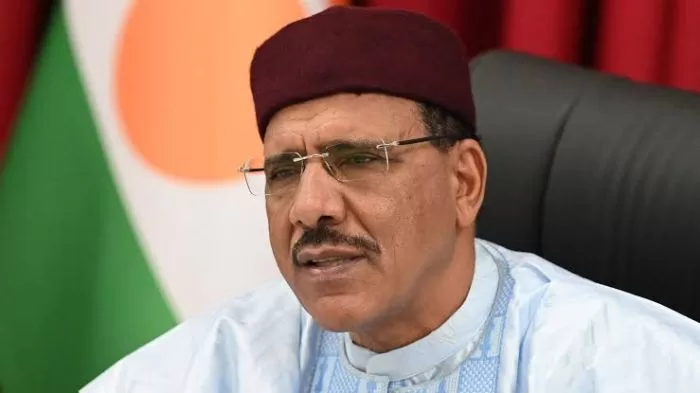 Niger's military junta has reportedly told a top U.S. diplomat that they would kill deposed President Mohamed Bazoum if neighboring countries attempted any military intervention to restore democratic rule.
Two Western officials told The Associated Press shortly before the West African bloc ECOWAS said it had directed the deployment of a "standby force" to restore democracy in Niger, after its deadline of Sunday to reinstate Bazoum expired.
The threat to the deposed president raises the stakes both for ECOWAS and for the junta, which has shown its willingness to escalate its actions since it seized power on July 26.
Niger's Importance To The West
Niger was seen as the last country in the Sahel region south of the Sahara Desert that Western nations could partner with to counter jihadi violence linked to al-Qaida and the Islamic State group that has killed thousands and displaced millions of people.
The international community is scrambling to find a peaceful solution to the country's leadership crisis.
Representatives of the junta told U.S. Under Secretary of State Victoria Nuland of the threat to Bazoum during her visit to the country this week, a Western military official said, speaking on condition of anonymity because of the sensitivity of the situation.
Also See: Niger Coup: ECOWAS Leaders In Closed-Door Session
A U.S. official confirmed that account, also speaking on condition of anonymity, because they were not authorized to speak to the media.
The threats from both sides escalate tensions but hopefully nudge them closer to actually talking, said Aneliese Bernard, a former U.S. State Department official who specialized in African affairs and is now director of Strategic Stabilization Advisors, a risk advisory group.
"Still, this junta has escalated its moves so quickly that it's possible they do something more extreme, as that has been their approach so far," she cautioned.
Nine leaders from the 15-member West African bloc met Thursday in the Nigerian capital, Abuja, to discuss their next steps.