The Minister of Marine and Blue Economy, Gboyega Oyetola, has revealed that the Federal Government is mulling idea of a security unit to protect the waterways.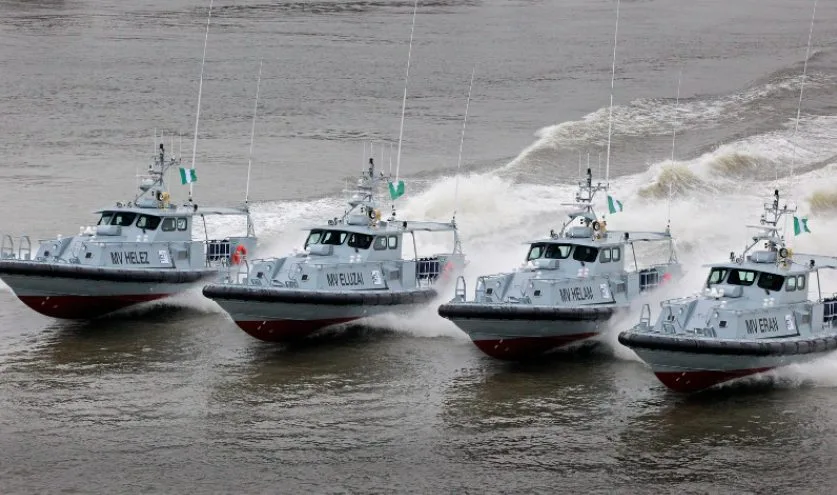 According to Oyetola, the Federal Government is exploring the possibility of establishing coast guards to ensure security on the nation's coastline.
Oyetola made the disclosure on Saturday at the 32nd Iragbiji Day celebration, in Iragbiji, his hometown, in Boripe Local Government Area of Osun.
"There are conscious efforts on security of the marine environment. We have deployed security equipment to safeguard the waterways.
"We are already looking at the possibility of establishing coast guards to ensure the safety of our coastline.
See Also: See Why Young Army Captain Committed Suicide In Akwa Ibom
"And we have not less than 853 kilometres of coastline in Nigeria and about 10,000 perimeter of inland waterways.
"If we want to ensure coastal tourism, we must provide adequate security and we are working with the navy, marine police and others to ensure security of our waterways", he said.
Also, Oyetola commended the traditional ruler of the town, Abdulrosheed Olabomi, for using the Iragbiji day celebration to attract development to the town in the last 32 years.
Oyetola Condemns State Government
However, the minister condemned the conversion of the Sustainable Development Goal-Focused Skilled Acquisition Centre built in the town by the Federal Government to a football camp by the state government.
In his remarks, the Aragbiji of Iragbiji, Abdulrosheed Olabomi, said the community had used the money realised from the annual celebration to assist indigent students in the town.