President Bola Tinubu has inaugurated the Presidential Committee on Fiscal Policy and Tax Reforms.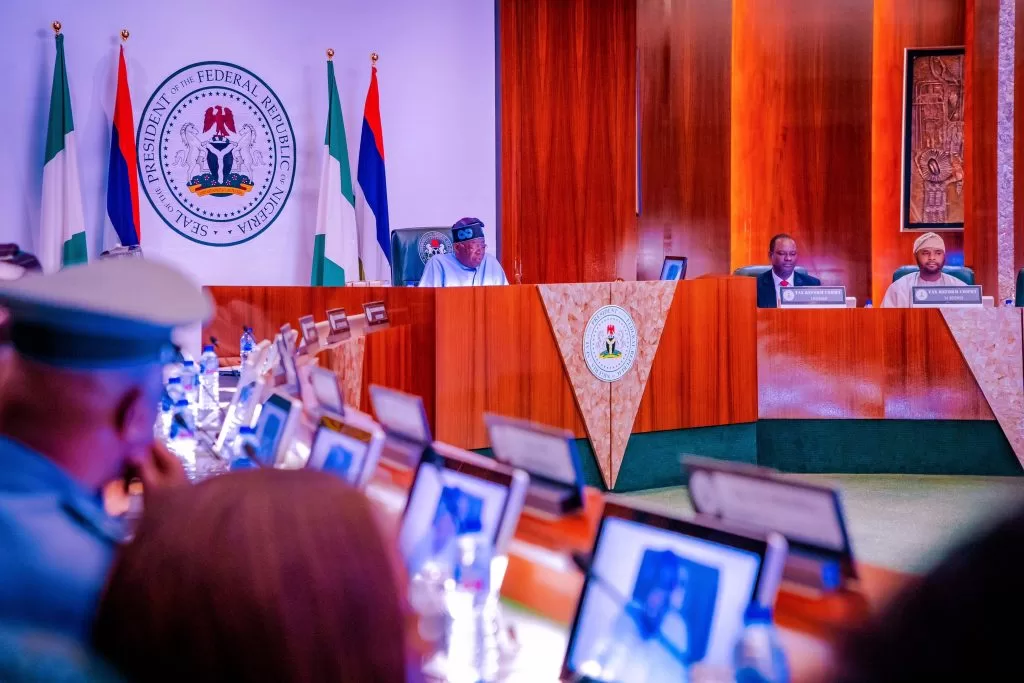 The inauguration took place on Tuesday at the Council Chamber of the Presidential Villa in Abuja.
For years now, payment of tax has been a major issue in Nigeria.
Hence, in his speech, President Tinubu said the Federal Government cannot continue to tax poverty when it is supposed to promote prosperity.
Business Growth
The President had on July 7 approved the establishment of the Committee headed by a former Fiscal Policy Partner and Africa Tax Leader at PriceWaterhouseCoopers (PwC), Taiwo Oyedele.
According to a statement from the presidency, the establishment of the committee is in consonance with his promise to remove all barriers impeding business growth in Nigeria.
The statement added that the committee would comprise experts from both the private and public sectors.
Furthermore, it said the panel would be responsible for various aspects of tax law reforms. They would ensure fiscal policy design and coordination, harmonisation of taxes, and revenue administration.
Primary Objective
The statement added that the committee's primary objective would be to enhance revenue collection efficiency, ensure transparent reporting.
Also, they would promote the effective utilisation of tax and other revenues to boost citizens' tax morale, foster a healthy tax culture, and drive voluntary compliance.
Furthermore, a Special Adviser to the President on Revenue, Zacchaeus Adedeji, gave an insight into the committee's establishment.
He emphasised the importance of a sound fiscal policy environment and an effective taxation system.
Most importantly, he believes the reform would boost the functioning of the government and the economy.
Did You Miss? Keyamo Opens Up On Collecting Bribes For Employment
Also, he said Nigeria ranked very low on the global ease of paying taxes.
According to him, the country's tax to gross domestic product (GDP) ratio "is one of the lowest in the world and well below the African average".