Riqui Puig has revealed that he was "hurt" by the treatment of Xavi at Barcelona, while looking forward to a reunion with Lionel Messi and Co in MLS.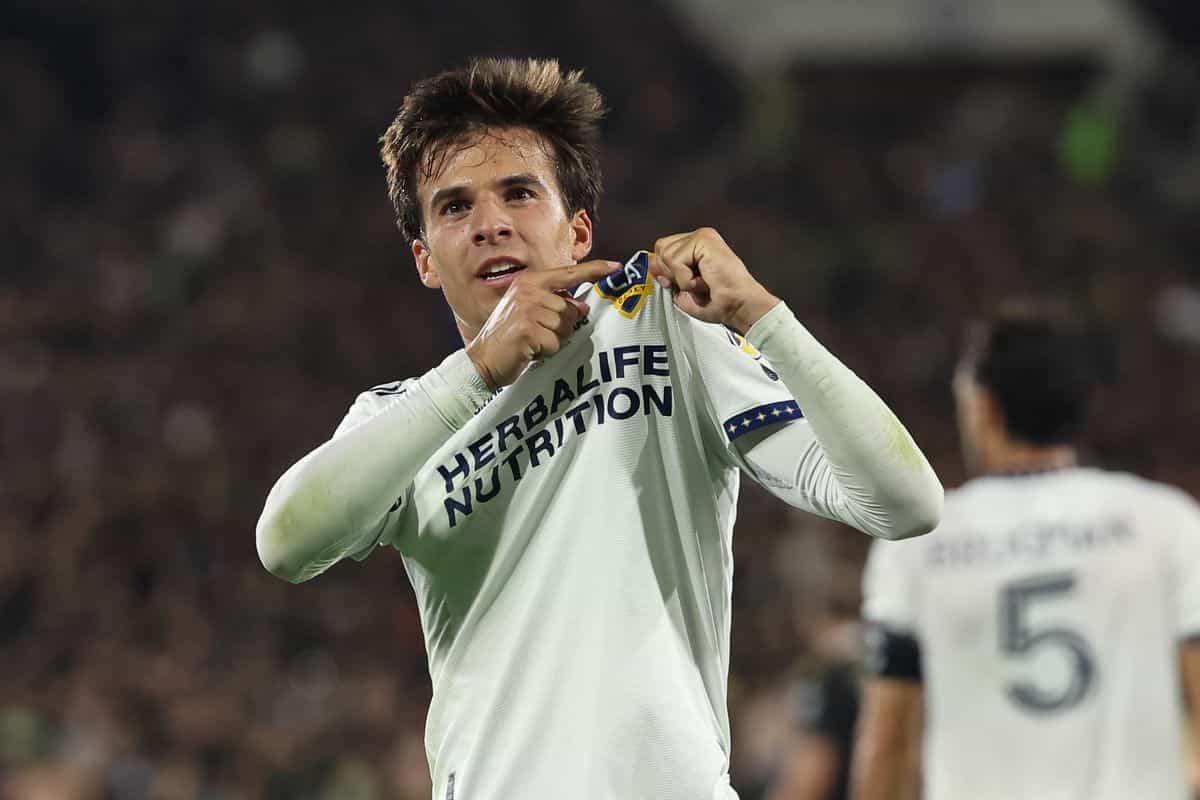 Upon his return for pre-season last summer, Xavi informed Puig that he was not part of his future plans and he was excluded from first-team training.
The 23-year-old has now hit out at the Barcelona manager for how he was treated before being left with little choice but to push through a move to the LA Galaxy in MLS.
"I had a sit down with Xavi last summer. He told me he was not counting on me," Puig told Diario Sport.
"With the president (Joan Laporta) maybe it was different, he was always telling me I was a player for the future and that he wanted me to stay.
"But I was not going to stay in a place where the manager does not want you.
"I believe I was not treated fairly when I came back to training in pre-season last summer, when the club did not let me train with them.
"I think that if I still have a contract with the club, I should be able to act like that and they can't tell me not to train with them."
Puig also revealed that he had a close relationship with Xavi, and the manager even called him to join Al-Saad when he was the head coach of the Qatar-based outfit.
Heartbreak 
"Xavi called me and my family two times in the past to try to convince us into moving to Qatar when he was there," he added.
"There was a close relationship between his parents and my family, we are both from the same city in Catalonia, Terrassa.
"To be honest, that's what hurts me the most as a footballer but also as a friend that we believed we were with Xavi's family.
"In the end I couldn't succeed in Barcelona, it can happen and it was my turn to look for other options in football.
"But the fact of not being allowed to train with the team during the first weeks of preseason angered me a lot."
Puig has settled down well in MLS and is excited to play against his former Barcelona team-mates Lionel Messi, Sergio Busquets and Jordi Alba, who joined Inter Miami earlier this month.
Read more: Pulisic Reacts To Lionel Messi's Dream Debut For Inter Miami
"Yes! (I'm excited). Especially with Busi (Busquets) and Jordi Alba, I really get along with them, we speak every week," he said.
"It's one of the things I'm most excited about. Busi and Alba helped me a lot in Barcelona's dressing room.
"I think they'll have a great time in Miami, family will settle great and they will live an awesome experience here."
DIFFERENCE BETWEEN PURE WATER AND SACHET WATER: IT'S FUNNY HOW PEOPLE THINK