While Nigerians are still groaning about the untold hardship caused by the removal of fuel subsidy, they might be in for yet another shocker, as crude oil price increase forces further rise.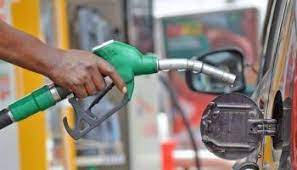 The price increase is not because there is much rise in the price of crude oil in the international market, but it is because Nigeria's Naira is losing value.
As a result, oil marketers warned on Sunday that if the dollar stays between the range of ₦910 and ₦950 on the black market, the price of Premium Motor Spirit, more commonly known as fuel, will jump to between ₦680 and ₦720 per litre in coming weeks.
Additionally, they made hints that the lack of foreign currency needed to purchase PMS was forcing dealers to put their plans on hold.
The Naira was trading at over ₦945 to the dollar on Friday on the parallel market, less than a week after the local currency broke over the ₦900/dollar ceiling.
Oil traders claimed that the CBN Importers and Exporters official window for foreign exchange, which boasts of a lower exchange rate of approximately ₦740/litre, had remained illiquid and was unable to offer the $25 million to $30 million needed for dealers to import PMS.
They claimed that as a result, traders who had been keen to import petrol had temporarily ceased doing so.
Operators says Naira's depreciation makes it difficult for the commodity's sole marketer, Emadeb, to recover its investment.
Prepare For A Rise In petrol Cost
Senior oil industry representatives in separate interviews on Sunday said that a price increase for PMS was impending, barring a strengthening of the local currency soon.
The Federal Government must step in to handle the situation, according to the leaders of the Major Oil Marketers Association of Nigeria, Independent Petroleum Marketers Association of Nigeria, and Petroleum Products Retail Outlets Owners Association of Nigeria.
You Should Read: Oil Marketers Officially Increase Fuel Price To ₦617/Litre
According to the National Public Relations Officer for the Independent Petroleum Marketers Association of Nigeria, Chief Chinedu Ukadike, the price of petrol is now determined by changes in foreign exchange, therefore Nigerians should prepare for a rise shortly.
"Once there is a slack in the Naira against the dollar, there is going to be an effect," he said in response to the question of whether oil marketers were considering raising the price of petrol.