Pep Guardiola has revealed that Barcelona have not made any serious offer to sign Bernardo Silva from Manchester City.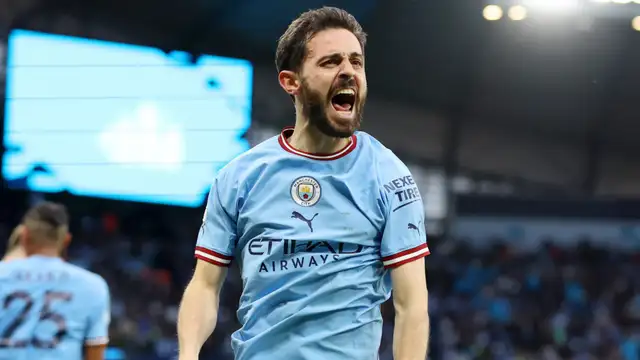 The Manchester City boss said he would not stand in the way of Bernardo Silva and a move to Barcelona if the midfielder wishes to leave the Eithad Stadium.
He explained the Catalans have not made a credible offer to sign the Portuguese midfielder.
"I want to clarify that I said I don't want any player who doesn't want to be here.
"But we have to get an offer, we didn't get a proper offer, so that's why," Guardiola told a press conference ahead of the Community Shield.
"He's our player, we want him and if they [Barcelona] want him they will take a plane.
"They will come here, and they will talk with our sporting director and CEO to arrive to an agreement.
It is not the first time that Silva has wanted to leave City.
However, Pep Guardiola said that the club wanted to offer him a new contract to ensure he would not depart for a cut price next year or for free in two years.
City have already bid farewell to two vital players in captain Ilkay Gundogan and forward Riyad Mahrez.
"When they [other clubs] want our players, and they are really important players, first they have to make an offer and that didn't happen," he said.
Also, Guardiola said he wanted Kyle Walker to remain at City.
Investment 
However, the England defender has been heavily linked with a move to Bayern Munich.
"Losing Kyle and Bernardo would be so difficult, that's why we're going to do everything to keep them because they want to really be here," he added.
"When we lose these types of players, we have to go to the market.
"These types of players don't cost £10 million, 20, 30, 40, or 50, no, they are more expensive than that.
Read more: Chelsea Considering Bid For PSG's Leandro Paredes
"And we need that money to invest in other players to make the team as strong as possible."
Digital World: Nigerians Performance On Digital Platform