When President Bola Tinubu described the immediate effect of the Fuel Subsidy removal as 'Baby sacrifice' many persons did not know that they were supposed to prepare for what is yet to come.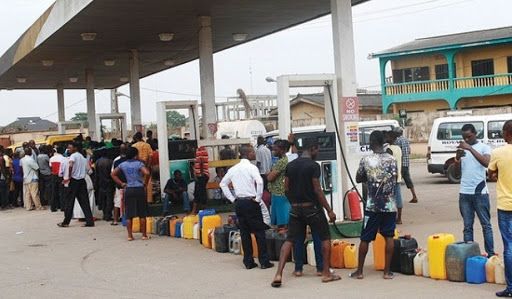 Now, in Nigeria's capital, Abuja, the price of Premium Motor Spirit (PMS), commonly known as petrol, has increased from ₦537/litre to ₦617/litre at several (NNPCL) fuel stations on Tuesday.
Independent oil marketers have confirmed this rise in fuel cost.
They emphasised that any price alteration at NNPCL stations typically signals a broader increase in PMS prices.
Market Influence
As the major petrol importer in Nigeria, NNPCL's pricing decisions greatly influence the market.
The Secretary of the Independent Petroleum Marketers Association of Nigeria Abuja-Suleja, Mohammed Shuaibu had a chat with The Punch.
"This is because NNPCL is still the major importer of petrol into Nigeria currently, though other marketers are gradually importing the commodity.
"The price this (Tuesday) morning at some NNPCL stations is ₦617/litre."
Tinubu's Fuel Subsidy Removal
"Let's remember that President Bola Tinubu announced the end of petrol subsidy during his inaugural address on May 29.
"The result was a sudden surge in petrol prices from ₦198/litre to over ₦500/litre the next day."
Since the subsidy's removal and the floating of the naira against the dollar, marketers have speculated that PMS costs could spike to as much as ₦700/litre.
Additionally, rising global crude oil prices have further driven up petrol prices, given that PMS and other refined petroleum products are derived from crude.
On Tuesday morning, motorists flocked to stations still offering petrol at ₦540/litre.
You May Like: Mockery Trails As President Tinubu Govt Increases Petrol Price
However, as word spread of the price increase at NNPCL stations, many independent outlets either closed or started adjusting their pumps to reflect the new price.