NYSC members are not having it easy in the beginning of July. They are experiencing a delay in receiving their allowances.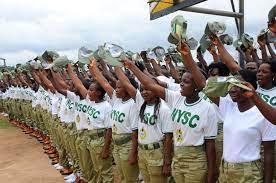 The management of the National Youth Service Corps (NYSC) has explained why it did not pay allowances to corps members in June as promised.
According to the Scheme, the payment delay was caused by the "administration of funds by various banks".
This was said in a statement released on Sunday, July 2, 2023, by the spokesman for the NYSC, Eddy Megwa.
Reason For Delay
The Scheme says it finalised plans for the payment of the June allowance to corps members on June 27.
"For the avoidance of doubt, the scheme has completed all arrangements for the payment of Corps Members' allowance since June 27, 2023, and
"Remittances have been made the same day to various banks accordingly.
"The delay being currently experienced is due to the administration of funds by various banks who are yet to credit Corps Members' accounts.
Online Bank Issues
"In line with the above, NYSC Management is assiduously interfacing with the banks to fast-track the payment of Corps Members' June allowance without further delay."
You Should Read: Another Chef Adeola Adeyeye On 150-Hour Cooking Marathon 
The explanation comes amid worry and confusion among serving corps members in the last few days.
Basically, they say the NYSC has failed to credit their bank accounts in June with no justification.
Also, the NYSC spokesman acknowledges the plight of the corps members.
He urged them to remain calm and law-abiding in their respective places of national service.
He also promised that the Scheme would continue to treat issues relating to their welfare with the utmost priority.
Nigeria Undergraduates Make Demands From President Tinubu