Lagos is the busiest state in Nigeria, and because of the rising number of vehicles that travel Lagos highways everyday, traffic in the mega city is becoming more commonplace.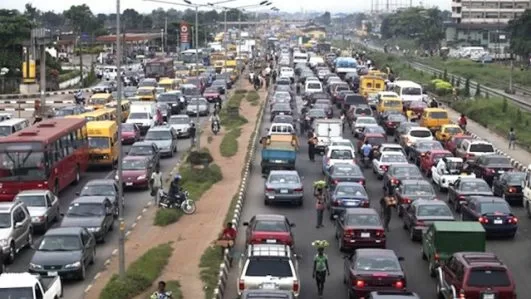 To really survive in Lagos, you have to learn how to avoid or at least shorten the nearly constant traffic jams.
Here are a few strategies for avoiding traffic jams:
1. Know The Rush Hours
It's critical to be aware of and avoid Lagos' rush hour traffic.
The busiest times are when people are hurrying to go to work between 6:00a.m. and 10:00am and when they are returning home between 4:30p.m. and 10:00p.m.
Do yourself a huge favour and stay away from any travel during these times, if at all possible.
If you are a 9 to 5 worker that must be in the office everyday, you will surely have to face this traffic.
2. Leave Home Early
Leaving your home early when most people are still at home is one sure approach to avoid the traffic jams. At least you will miss the morning traffic that takes at least 3 hours of your life's time everyday.
Early in the morning, traffic is typically light, so you'll get at your location faster.
3. Use Google Map
With the development of the well-known app called Google Map, technology has made life easier, and traffic congestion is now mostly a thing of the past.
This would be the best moment to take advantage of if you own a car.
You can use your smartphone to find out which roads in Lagos are congested and the fastest paths you can take to get here.
You see, you can perform all of these tasks in the convenience of your own home.
Most importantly, checking before you leave home could be your best option, as you are not allowed to use a smart phone while driving.
If you are caught, you will surely lose money that day; except you 'know who know man'.
People Also Read: Reopening Seme Border: An End To Economic Strangulation
4. Use Ferry Service
It is unnecessary for residents of neighbourhoods like Ikorodu who work on the Island to commute through the mainland.
Really, utilising the state-owned ferry service, which travels to locations such as Ajah, CMS, etc., is a solution to this problem.
The frequency of traffic jams will decrease if more of these services are supplied by the government.
5. Leave Your Car And Use BRT
A lot of Lagosians prefer to use their car because it's convenient.
Well, that attitude is changing; thanks to the removal of petrol subsidy.
Now, if you want an amazing life, using the BRT can make your journey faster.
The BRT has a special lane across Lagos. On that lane, you only journey on while you watch the people in traffic lamenting.
In the majority of developed nations, a sizable portion of the populace uses train and ferry services to go to and from work. So, opting for a BRT service can be a better alternative to car.
Starting A Small Business In Nigeria? Find Out Things You Must Know Before Starting