Jurgen Klopp admits it would be a "great honour" to manage Germany, but he intends to honour his contract at Liverpool.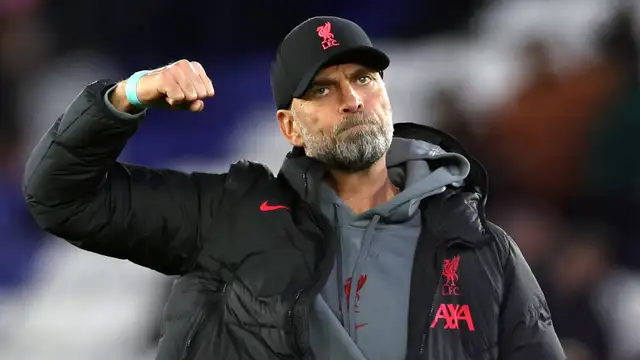 The mysterious tactician is committed to Anfield until 2026.
At the conclusion of that contract, he has made suggestions that he would leave Merseyside in search of a fresh challenge in England.
Prior to then, there had been rumours about his severing relations with Liverpool, and new rumours linked him to the position of German national team manager after Hansi Flick had managed Die Mannschaft to just four victories in his previous 16 matches.
Klopp, though, not looking for another job just yet, told The Athletic of his future plans and whether he would head home to fill an international role at some stage.
"The job of national coach is and would be a great honour — there's no question about that.
"The problem that stands in the way of the whole thing is my loyalty. I can't just leave Liverpool now and say I'll take over Germany for a short time.
"That doesn't work and the request isn't even there."
Read more: Wayne Rooney's Verdict On Declan Rice
Klopp added on the direction his coaching career could take when finally bidding farewell to Liverpool:
"If I'm supposed to do that [manage Germany] at some point, then I have to be available and I'm not currently.
"I have a responsibility towards the club. Basically, it's an interesting job.
"But I don't know yet whether I'll do something completely different after I leave Liverpool. I want to keep my options open."
DIFFERENCE BETWEEN PURE WATER AND SACHET WATER: IT'S FUNNY HOW PEOPLE THINK