Jordi Alba has agreed a contract with Inter Miami but there remains interest in his signature from Atletico Madrid, Inter and Saudi Arabia.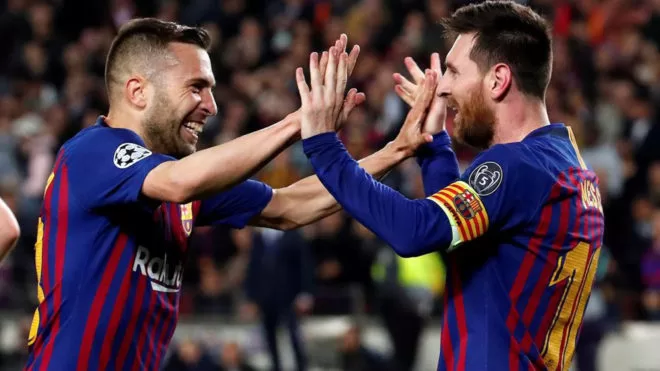 Alba is said to have been locked in negotiations with Inter Miami over his move, along with his representatives, and the terms of his deal have now been agreed, per Mundo Deportivo.
There is a salary cap of $2 million (£1.5m) in MLS for TAM (targeted allocation money) players, which is how Alba would be signed.
Also, he would link up with former Barca team-mate Lionel Messi were he to complete the move.
Even though the transaction is almost complete, Inter Miami is well aware of the competition they must overcome to land Alba.
So they are looking for additional ways to increase his compensation, such as the possibility of him serving as an ambassador for the 2026 World Cup in the United States, Mexico, and Canada.
Alba is wanted by Saudi Arabian clubs, but he plans to wait to decide until after the Spain vs. Croatia Nations League final.
Read more: Bayern Munich Resurrect Interest In Chelsea's Kai Havertz
Inter Milan and Atletico Madrid both want to keep Alba in Europe.
Nevertheless, the report asserts that the left-back, who declared his intention to leave Barcelona as a free agent, is now closer to signing with Inter Miami.
DIFFERENCE BETWEEN PURE WATER AND SACHET WATER: IT'S FUNNY HOW PEOPLE THINK