Former First Lady Rosalynn Carter, a tireless advocate for mental health, caregiving, and women's rights, peacefully passed away on Sunday, November 19, 2023, at her home in Plains, Georgia, surrounded by her family.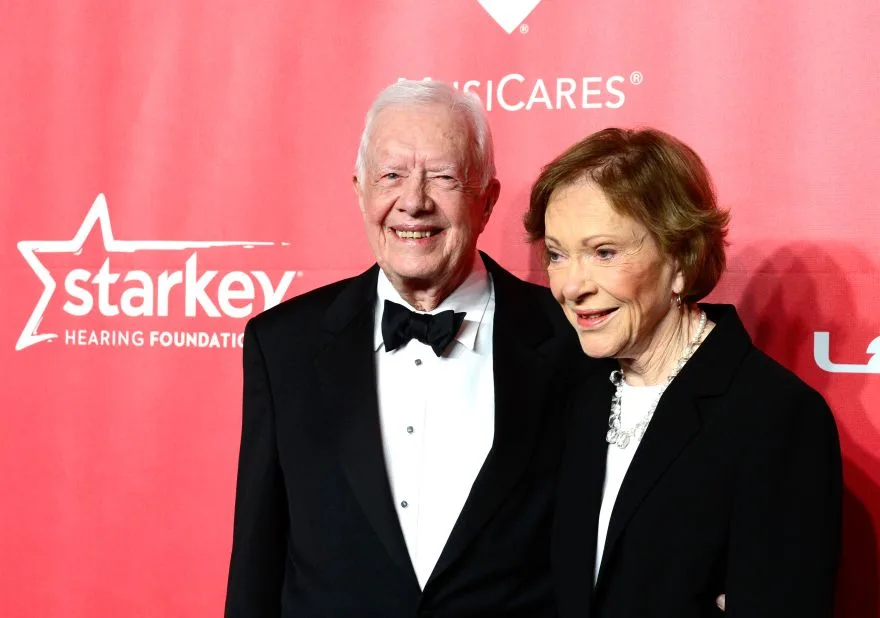 As we remember this remarkable woman, here are some facts about her.
Early Life and Marriage
Rosalynn Carter was born on August 18, 1927, in Plains, Georgia.
She met her husband, Jimmy Carter, when they were teenagers, and they got married in 1946. Together, they had four children.
First Lady of Georgia
Before becoming the First Lady of the United States, Rosalynn Carter served as the First Lady of Georgia when her husband was the governor.
During this time, she actively supported mental health causes and worked to improve services for people with mental illnesses.
Mental Health Advocate
Rosalynn Carter continued her advocacy for mental health on a national level as the First Lady of the United States from 1977 to 1981.
She focused on reducing the stigma around mental health issues and promoting policies that would improve mental health care.
Carter Center
After leaving the White House, Rosalynn Carter, along with her husband, established the Carter Center, a non-profit organization dedicated to advancing human rights and improving global health.
The center has been instrumental in addressing mental health issues around the world.
Caregiving and Women's Rights
Rosalynn Carter was a strong supporter of caregiving and women's rights. She emphasized the importance of supporting those who care for family members with illnesses.
Additionally, she worked to promote equality and women's rights throughout her life.
People also read: Cassie Accuses Rapper Diddy Of Rape, Physical Abuse