Controversial Nigerian musician, Habeeb Okikiola, also known as Portable, has miraculously survived a severe car accident.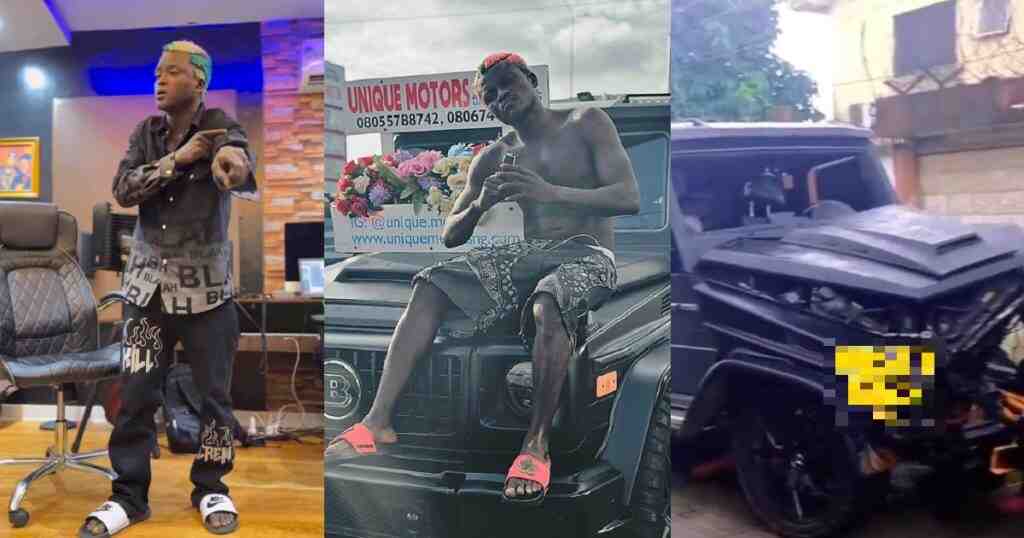 The incident occurred on Wednesday in the Osapa London area of Lagos State. Portable confirmed the crash in a video message on his Instagram page.
He explained that he lost control of his brand new G-Wagon Brabus while driving in the rain.
View this post on Instagram
Despite the accident, he expressed gratitude to God and assured his fans that his music career would enable him to afford a new car ten-times better than the previous one, as well as a private jet.
The Zazu singer captioned the video with words of motivation, encouraging everyone to strive for improvement each day and expressing his belief in God's grace and favour.
He also requested that his fans join him in thanking God for his survival.
Here's another great read: Portable Flaunts New Car "Brabus"