Atletico Madrid star Antoine Griezmann acknowledged receiving interest this summer but made it clear he wanted to stay with Los Colchoneros.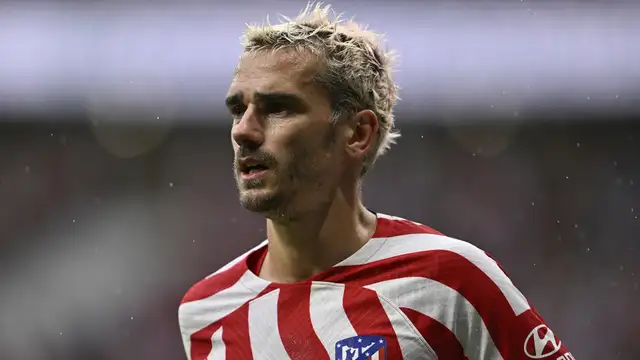 Following a deal reached last October, Griezmann made his move from Barcelona permanent this summer in return for €20 million.
Since then, he has become increasingly successful in Madrid.
He took on a life of his own and spearheaded the team's drive in the second half of the season.
He finished with 15 goals and 16 assists to lead all La Liga players in output.
Griezmann confirmed the reported interest in his signature this summer but revealed he only wanted to stay with Atletico.
Speaking to the press ahead of France's Euro 2024 qualifying clash against Ireland at the Parc des Princes, France vice-captain Antoine Griezmann spoke [via GFFN]:
"There were calls and contacts, I was focused on my club
"I'm 15 goals away from the record for the club's all-time top scorer," said the Atletico Madrid midfielder.
"It's as I told my sister: I'm not moving, I'm staying here." He added.
Griezmann says that the record is a motivating factor for him to stay at the club.
"I'm going to try and break the record, it's taken a while to reinstate myself in the eyes of the fans – it isn't the moment to leave."
Read more: John Terry Set To Take First Managerial Job At Al-Shabab
Also, Griezmann was linked to Ronaldo's Al-Nassr, with the club looking to sign him to link up with Ronaldo.
Now that Griezmann has confirmed his stay with the Rojiblancos, he will be fully focused on breaking the record for most goals for Atletico Madrid in the league, currently held by Luis Aragones.
Digital World: Nigerians Performance On Digital Platform