The Ondo State Governor, Rotimi Akeredolu, has made a silent return to Nigeria after his medical leave in Germany.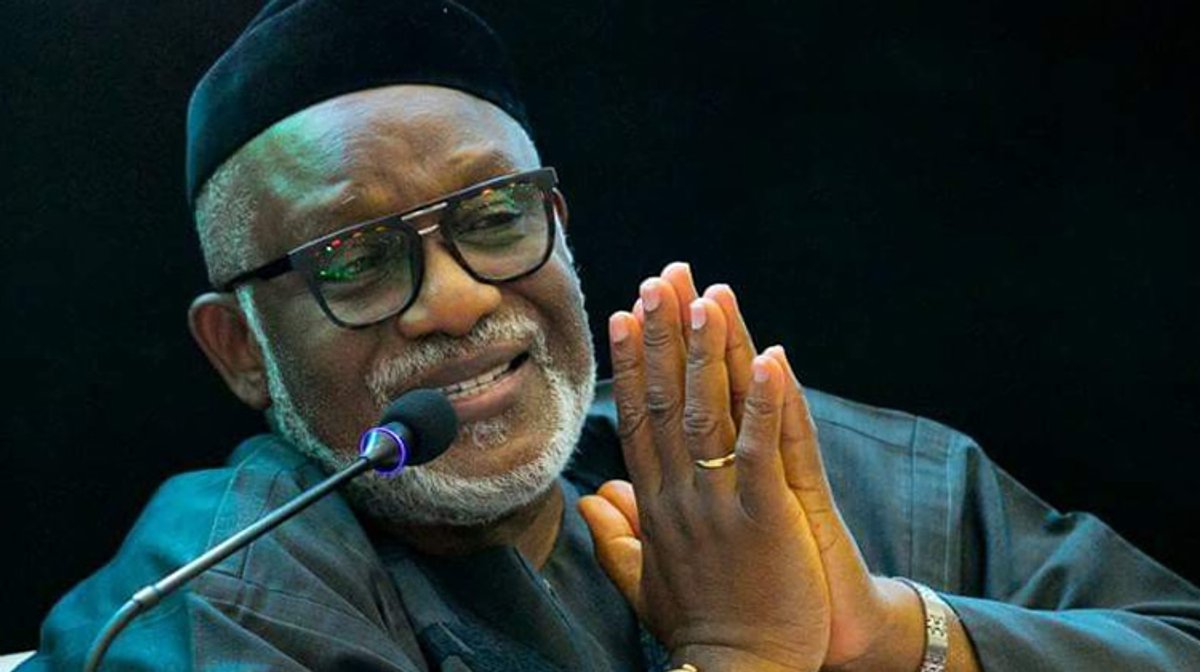 Governor Akeredolu has been on medical leave since June 2023 and the Ondo State House of Assembly in July, extended the Governor's medical leave indefinitely.
You May Like: Tribunal Verdict: Why Nigerians Blame Peter Obi
In the Governor's absence, his deputy, Hon Lucky Ayedatiwa, has been in charge of Ondo State, as the acting governor.
Back To Work
A source close to the family told SaharaReporters on Thursday that Akeredolu returned to Nigeria on Wednesday.
According to the source, he is in Ibadan.
"He is in Ibadan (Oyo State capital) currently but will leave for Ondo anytime from now because he wants to get back to work as soon as possible.
"I can't say much about his state of health, but I understand that he is willing to return to work.
"I'm sure the Acting Governor will brief him by tomorrow (Friday) or Monday latest and hand over the affairs of the Ondo back to him," the source said.