The new National Chairman of All Progressives Congress (APC), Dr Abdullahi Ganduje is set to chair his first National Working Committee (NWC) meeting on Tuesday, August 8, 2023.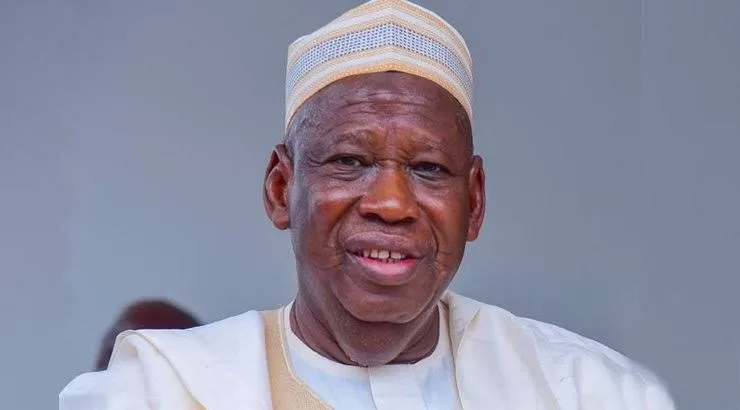 A party source who pleaded anonymity disclosed that members of the NWC will be holding a meeting on Tuesday at the APC headquarters in Abuja.
It will be Ganduje's first official assignment to officiate the meeting.
The Replacement
The former Kano State governor was elected at the APC 12th National Executive Committee (NEC) Caucus meeting in Abuja, on Thursday, as the party's national chairman.
Also, the Spokesperson for the ninth Senate, Senator Ajibola Basiru emerged as national secretary.
The duo replaced the former chairman and secretary, Abdullahi Adamu, and Iyiola Omisore, who resigned due to an internal—party crisis.
However, giving more details about the upcoming NWC meeting, the PDP chieftain, who pleaded anonymity, said, "We are having an NWC meeting on Tuesday. It will be Ganduje's first official meeting.
"I am sure it is an effort on his part to get familiar with the committee members in a more relaxed atmosphere following the stress of the NEC meeting that approved his appointment. Basiru has also promised to make himself available for the meeting."
Appointment Of Officers
Responding to what the agenda of the meeting will be, the source said the gathering would look into appointing officers for the vacant positions in the NWC.
The APC national women leader, Betta Edu, is part of President Bola Tinubu's ministerial nominees.
You May Like: Sanni: Senator Solomon Adeola's Senior Aide Dies Mysteriously
The party's northwest vice chairman, Salihu Lukman, had also resigned last month.