The Rivers State government led by Governor Siminalayi Fubara, has launched free bus rides to help cushion the effect of fuel subsidy removal by President Bola Tinubu's government.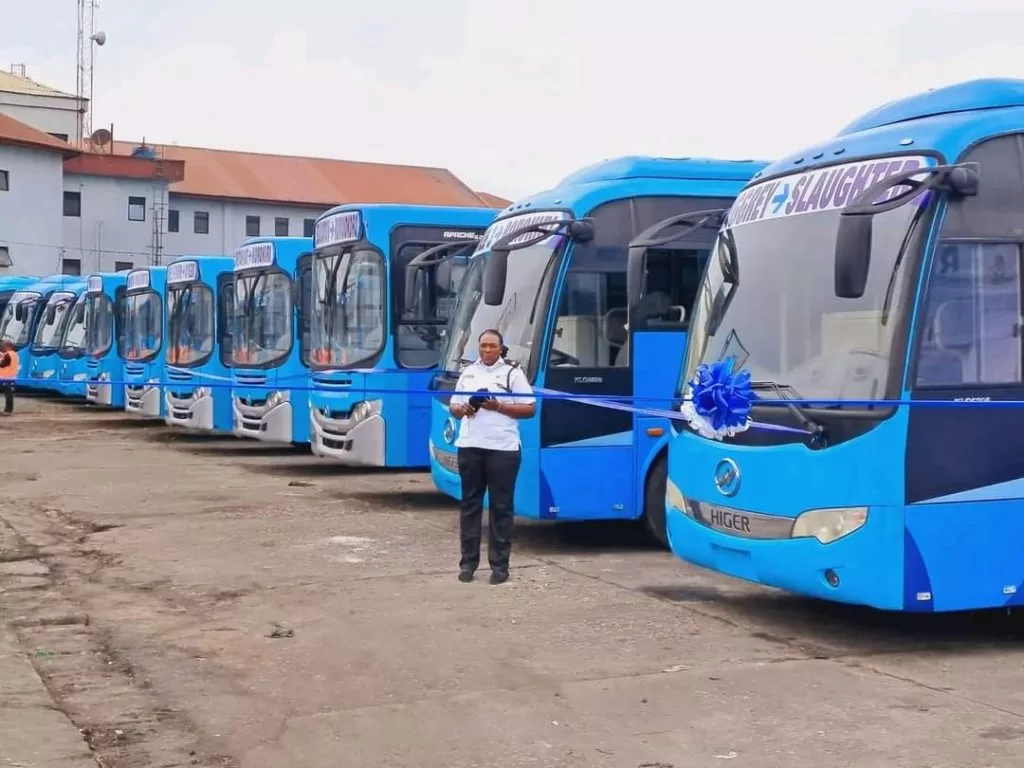 Indeed, every Nigerian is feeling the effect of the subsidy removal.
This is so because President Tinubu who announced the fuel subsidy removal did not make any plans to cushion the immediate effect.
Now, state governments have taken up the responsibility to help lighten the burden on Nigerians.
Rivers State is set to take the lead.
Deliberate Intervention
Governor Fubara spoke through his deputy, Ngozi Nma Odu.
Odu said the free bus ride was a deliberate intervention by the Rivers State government.
To her, this is to mitigate the effect of the economic challenges.
"It is a gift given to us, and therefore, we must treasure it."
Rivers State Commissioner for Transport Dr Jacobson Nbina also spoke on the development.
Nbina said the palliative buses were free and would run for three years.
In his remark, the Head of Service Rivers state, George Nweke, said this would go a long way to help the masses, especially civil servants.
Gratitude From Civil Servants
On her part, the Permanent Secretary in the Ministry of Transport, Fani Barango, said the heart of the civil servants was filled with gratitude.
"They are happy because of what the state government has done for them."
You May Like: This Is What Messi Thinks About His Achievements
While the people rejoice, commercial drivers have a different opinion about the development.
According to them, it will, in a way, affect their businesses.
However, they agreed that it was a good move by the Fubara administration.
See photos below: