Food is any substance consumed to provide nutritional support, it usually contains essential nutrients, such as carbohydrates, fats, proteins, vitamins, or minerals.
In Nigeria, there are different kinds of food ranging from rice, beans, yam, potato, garri, Indomie, and so many others.
Read Also: FG Focused On Developing Nigeria's Manufacturing Sector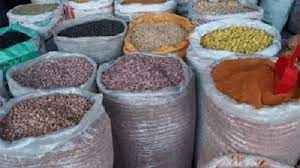 This food can either be locally produced or imported from other countries to cushion the effect of deficit or food shortage in the affected or provide varieties as much as possible.
The cost of feeding in Nigeria has tremendously increased as foodstuff prices continue to soar higher by the minute and Nigerians groan but must continue to strive to survive.
The market survey of the price of foodstuff in the market reveals that food prices.
Rice is one food that most Nigerians can hardly do without in a day, there are many brands of rice such as Stallion, Mama Gold, and Rice Master among others with prices different prices in the market.
A 50kg bag of rice costs between N14,500-N17,500 while a 25kg bag of rice N7000-N9000, 10kg bag of rice is sold for N2,500-N3000 and 5kg bag of rice goes for N1,200-N1,600.
Yam is a tuber crop rich in carbohydrates, costing between N350 to N900 on the market.
Beans is another food that Nigerians eat a lot and you have many variants like Oloyin (50kg) 39,000 and 25kg (19000), Olotu (50kg) 36000 and 17,500, Butter beans (50kg) 33,000 and (25kg) 16000 White beans (50kg) 32000 and Brown beans (50kg) 32000
A bag of Ijebu garri in the market is N10,500, Yellow garri is N7,500 and White garri also costs N7,500.
Read Also: Firm Partners Delta Govt To Improve Palm Production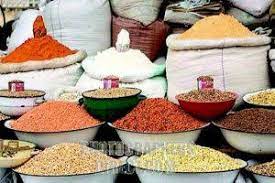 Indomie 70kg sells for N2,100, Indomie Onion N2,200, Golden Penny N2,200.
Not many can afford to buy bags of foodstuff again due to the current situation of the economy, so most times families just make do with buying in small quantities (what they can afford).