Fluminese midfielder and ex-Juventus star, Felipe Melo, believes that Lionel Messi deservedly won the Ballon d'Or.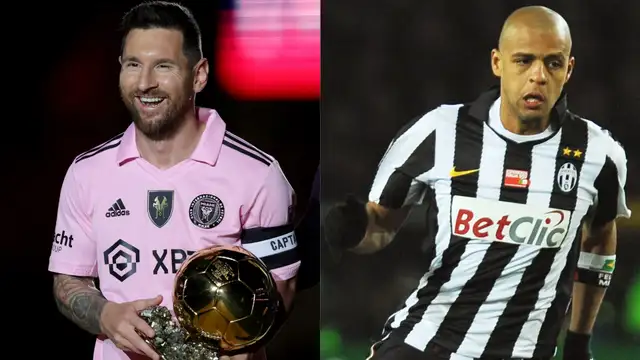 The ex-Brazil international, speaking to TyC Sports, said that he's seen Messi get better and better over time.
Even at age 40 himself, coming off a Copa Libertadores title with Fluminense, Melo is impressed with the Argentine's performances of late, dubbing him the 'best in the world.'
The Inter Miami superstar just won his eighth Ballon d'Or – an all-time record for any player in world soccer.
Also, he is coming off of a 2022 FIFA World Cup victory with Argentina as well.
In his first season in MLS with Inter Miami, he led the Herons to the inaugural Leagues Cup while also earning the Golden Boot in the tournament as well.
He marked his MLS debut with a stunning free kick, earning 10 more goals on top of that over the course of the competition.
"Messi doesn't have the speed he had a few years ago.
"But he has much more vision of the game and better things than before.
"He's still the best player in the world. It's crazy.
"That's why he won the Ballon d'Or."
However, Brazil and Argentina are set to go head-to-head Tuesday evening in FIFA World Cup qualifying action, with Messi expected to play a role in the contest.
Read more: John Murtough Has Definitely Been Replaced
Melo, meanwhile, is no longer in the picture for the Selecao, and his season just wrapped up with a Libertadores title.
At age 40, who knows what his future holds, but his contract runs until 2024 with the South American side.
Digital World: Nigerians Performance On Digital Platform