Some Ex-Boko Haram terrorists on Friday, August 18, stormed the streets of Borno state in protest of non-payment of their allowance.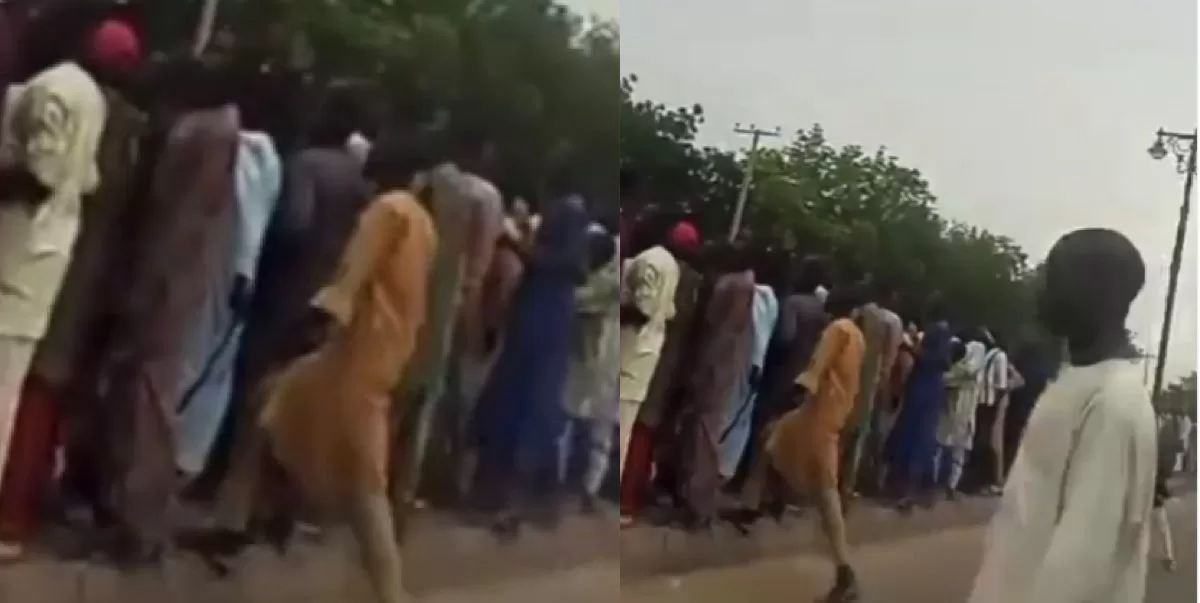 The former terrorists who are being held at Hajj Camp in Borno, after surrendering to the Nigerian government, caused a gridlock after blocking Bulumkutu-Maiduguri highway during the protest.
They accused the Federal Government of withholding the ₦30,000 allowance they were promised.
Watch video here:
Video from the protest has sparked outrage on social media, as Nigerians berate Former President Muhammadu Buhari's administration for paying the ex-terrorists while Doctors embark on numerous strikes.
See some reactions gathered below:
Mhizberry111 wrote: "So Buhari was paying terrorist allowance while Doctors and co never chop?? Blood of Jesus!! Which kind country is this?? Isn't it time them split this country??".
Waziri_anambra wrote: "And you say one Nigeria".
Did You Miss? 84-Year-Old Man Puts Wife To Death For Denying Him S3x
Tobymartins wrote: "This is beyond a protest, what this means is that Buhari was paying this alarming number of individuals 30k of taxpayers money, monthly.
"People who killed, raped, looted, destroyed communities, etc".
"What a shame. "What a big shame on the Buhari government and the APC."