A U.S-based businesswoman, Anita Brown took social media users by surprise with a shocking revelation of being pregnant for award-winning Nigerian artist, Davido, following an alleged one-night stand.
However, the plot thickens as denials, retractions, and accusations flood the internet.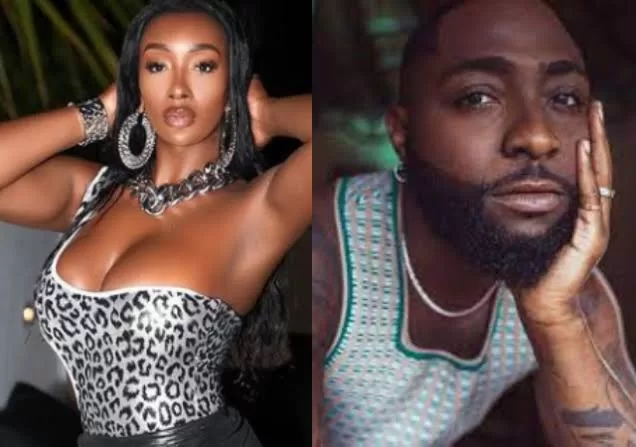 First, Anita stunned the social media world when she publicly announced her alleged pregnancy for Davido.
The 'Stand Strong' crooner who is a prominent figure in Nigeria's music industry, apparently tried to handle the situation discreetly.
Anita further escalated the drama by reaching out to Nigerian blogs, claiming her alleged pregnancy with Davido's child.
She went ahead to provide evidence in the form of pictures and videos from their supposed rendezvous.
In a surprising turn of events, Anita issued a public statement denying her prior claims, insisting that her social media account had been hacked.
The public was left puzzled and questioning the truth of the matter.
Sources later alleged that Anita had been bribed to retract her statements, thereby adding another layer of complexity to the situation.
Who Is Anita Brown
As an entrepreneur and self-proclaimed "Conduit to Purpose," Anita Brown splits her time between New York, Miami, and LA.
She built an impressive reputation as a transformational coach and serial entrepreneur, garnering a large following on social media.
Her life, however, took a dramatic turn when she crossed paths with Davido.
Anita's claims, however, met with mixed reactions from the public, with many speculating that she was bribed to retract her statements.
Others accused her of seeking fame and clout, accusations she vehemently denied.
Anita's claims, if proven true, could put a dent in the artist's reputation, who is known to have other baby mamas and was rumoured to have married his long-term girlfriend, Chioma, in secret back in 2022.
Davido's fans are eagerly waiting for an official statement from him or his team.
In all these, one thing is clear; the media storm around this latest chapter in Davido's life is far from over.
As we wait for more details to unfold, one can only speculate on the impact this will have on his career and personal life.