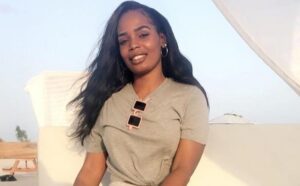 Big Brother Naija Lockdown housemate Aisha Umaru, better known as Kaisha, is reportedly suffering from mental illness.
According to online reports, the reality star has been struggling with mental health issues for several days.
It was reported that her sister has been the only one to cater for her.
According to the blog, Kaisha was spotted at her estate in Ikota with Lekki roaming about without a shoe and with rough hair.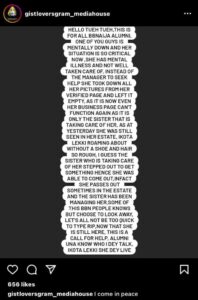 The site also claimed that the 2020 reality star was seen passing out several times on the estate.
They further added that the manager of the said housemate has deleted all the posts on her verified Instagram page.
Many of her housemates are aware of her mental fight, the site said, but have chosen to turn a blind eye.
Kaisha recently opened up about the difficulty of maintaining celebrity and fame.
In a post on the microblogging platform, the reality TV star lamented the difficulties that come with fame and wished for her old life.
According to Kaish Umara, not everything that glitters is gold.
"I want my old life back!" she tweeted. "Not all that glitters is gold."