The attack on the President of the Nigeria Labour Congress (NLC), Joe Ajaero, is one that would not be forgotten in a hurry, as it happens to be the first time the president of the highest union in the country was brutalised.
While Nigerians struggle to identify the person who ordered the attack, Ajaero has told them to search no more, for he knows where the order came from.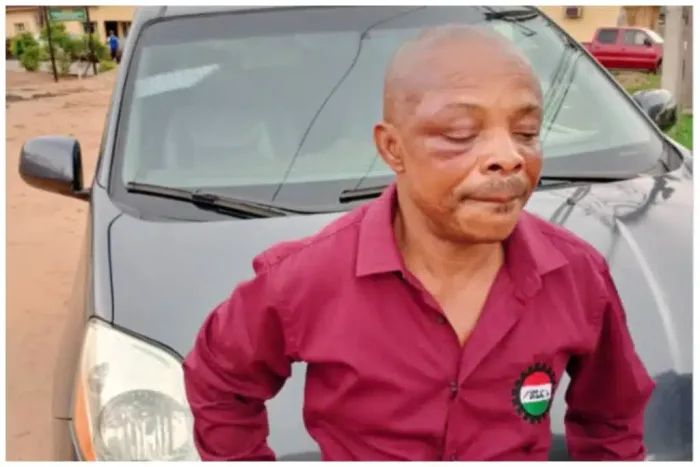 It was during an interview with Vanguard that Ajaero addressed the issue of who ordered an attack on him in Imo State.
Don't forget that Ajaero was attacked in Owerri, the capital of Imo State, while preparing for a protest in the state.
Now, Ajaero has said that President Bola Tinubu was not involved in his attack.
Order From Above
Ajaero, however, insisted that the Governor of Imo State, Hope Uzodinma, was involved in the decision to brutalise him.
He said: "Even if it was an order from Abuja, it was Uzodimma who carried it out.
"Mr President couldn't do this. The day we had a rally in Abuja, he sent for us. I was still wearing the clothes I wore to the rally when we went to see him. We articulated all the issues that led to the protest.
"The other time we gave notice for action, he came with a nationwide broadcast and offered ₦25,000, and we said no.
"He conceded to ₦35,000, conceded to not just making it for six months, conceded to not giving it only to the least paid worker.
"You can see that the President is open to negotiations".
Ajaero Must Be Killed
"He did not say go and beat them up. Up till yesterday when Uzodimma was declared or appointed by INEC for a second term, he has been giving reasons why Joe Ajaero must be killed.
"Even after the apology that is on the internet, he keeps talking about why Joe Ajaero should not come to Imo State".